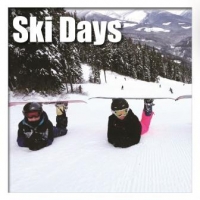 38433 Range Road 264A
Red Deer County, AB
Join us for our annual Ski Days. Register for lessons alone (which includes your lift ticket) or add rentals of skis or snowboards. Funding may be used for the lesson portion of the total. Meet other WISDOM families in the lodge and take to the slopes together, and then enjoy your bagged lunch together, picnic style, before getting back out on the hill.
​​Grades 1-6 Ski - $47, Snowboard - $51
Not renting? Lesson pass (includes lift) for $27, which may be taken out of funding.
Grades 7+ Ski - $50, Snowboard - $55
Not renting? Lesson pass alone $32.
Note: If you will be skiing or snowboarding with your child, please complete a registration for yourself as well. If you will NOT be skiing or snowboarding, please put your information in the Non-Participating field, along with names of any younger children who may just be coming along for the day. Funding is not available for Parent fees.
Cost Ski Board Pass Only
Grades K-6 $47 $51 $25
Grades 7+ $50 $55 $32
Questions? Contact: This email address is being protected from spambots. You need JavaScript enabled to view it. or 780-741-2113
Event Properties
| | |
| --- | --- |
| Event Date | Friday, 23 Feb, 2018 |
| Location | Canyon Ski Hill |