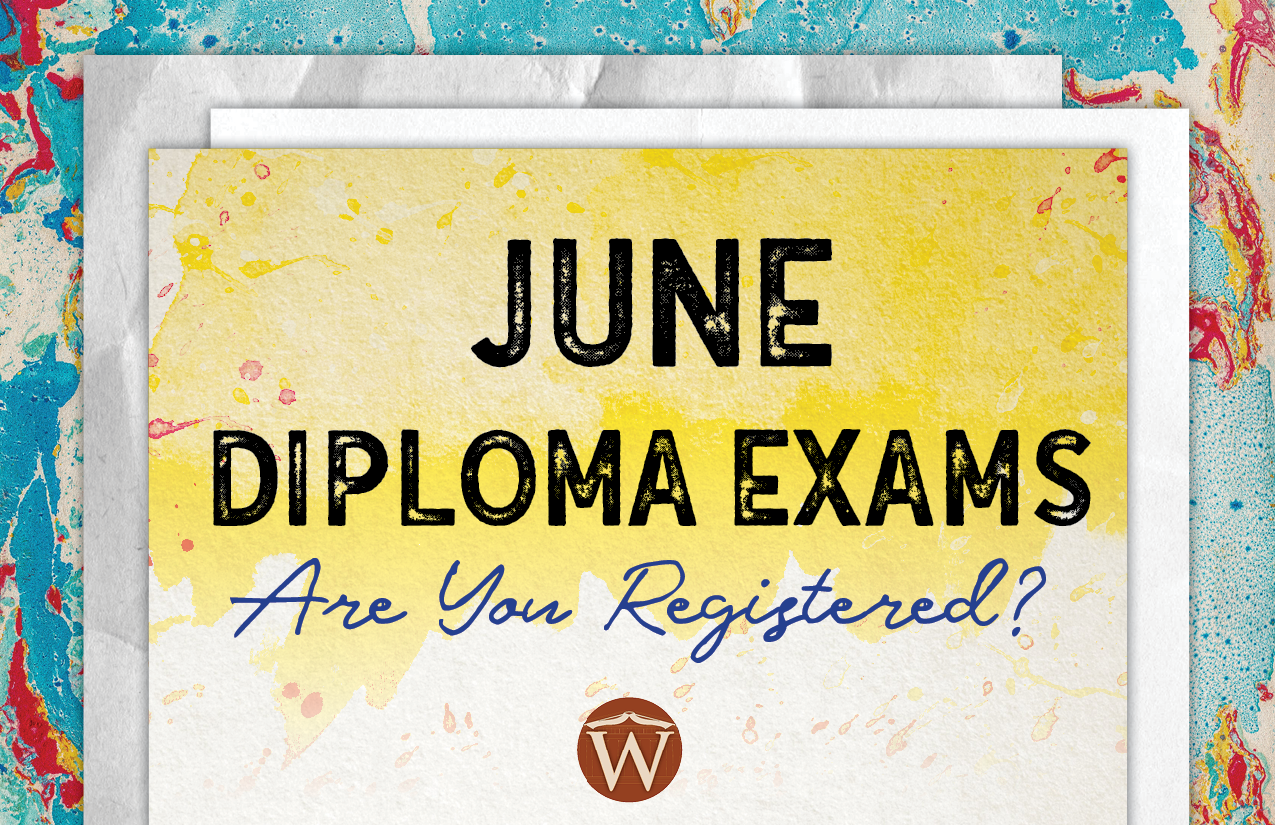 Are you registered for the June Diploma Exams?
Due to COVID-19, all June Diploma exams are cancelled. Students' final mark will be 100% of their school-based mark. However, in order to be granted the exemption, students must be registered - by April 9 - for the June exams. No exceptions.
How to Register:
You may register yourself through MyPass. (Click here for how to sign up for MyPass.) If you're having difficulties with MyPass, please contact Rae. Read more for more information.
You may contact Rae in the WISDOM by calling (877) 508-9960 x 104, or by emailing This email address is being protected from spambots. You need JavaScript enabled to view it.
To create a MyPass account, click here.
Required information to sign up for myPass
To sign up, you must have:
an Education Account (student can create one using the screenshots below)
the student's Alberta Student Number (ASN)
the student's date of birth
a current personal email address (school email addresses are not recommended)