Modern Classics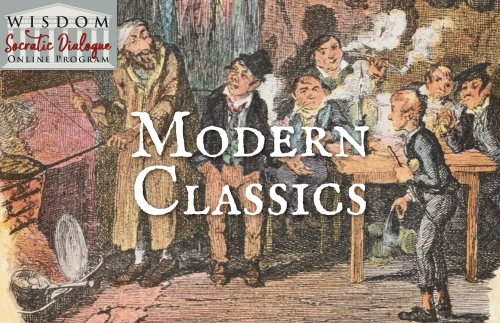 13 yrs and up, $185.00, 14 week course – No Prerequisite
Modern Classics serves as as a great introduction for the Socratic Method style of learning. Students read classic literature of the 19th and 20th centuries with the goal of understanding predominant themes and analyzing the moral qualities of major characters. Over the course of the semester, students will develop their abilities to logically argue a position, cite examples from the text, and listen and respond to their fellow classmates.
Wednesdays, 1 - 2:30 PM - FULL
Modern Classics Patrick Benoit
Since this course is full, feel free to register for the waiting list in case a spot becomes available.
Event Properties
| | |
| --- | --- |
| Event Date | Wednesday, 02 Feb, 2022 |
| Spots available | 0 |
| Waiting List | 3 |
| Cut off date | Saturday, 15 Jan, 2022 |
| Price | $185.00 |