Story of Canada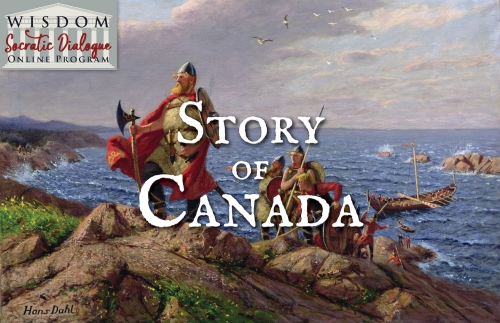 14 yrs and up, $185, 14 week course – No Prerequisite
Crowning the world's north shone a vast land, where adventures were not the stuff of stories, but true. This was the land where bold voyageurs battled the elements, former pirates gave up their ways to seek the fabled Northwest Passage, and ancient peoples' legends twined through time to its beginning. This was the land where Black Robes shed their blood to bring faith, where a girl of fourteen commanded a fort garrison, and a curtain of snow allowed a militia of thirty to overcome an army of hundreds. This was the land of romance, daring, secrets, and the quest to triumph over the odds. This was Canada.
Wednesdays, 1 - 2:30 PM - FULL
Story of Canada Maria McDonald
Since this course is full, feel free to register for the waiting list. Another section may be opened if sufficient interest is shown from a growing waiting list.
Event Properties
| | |
| --- | --- |
| Event Date | Wednesday, 01 Feb, 2023 |
| Spots available | 0 |
| Cut off date | Sunday, 15 Jan, 2023 |
| Price | $185.00 |
| Location | Online |