Camps
WISDOM Camps are an important part of the WISDOM experience. Come be uplifted by spending time with like-minded families. We do our best to include all ages in the events of our camps, and all of our camps are designed to be taken in by the whole family.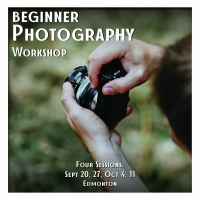 September 20, 27, October 4,11 - 2-3:30 pm
Edmonton
For age 13+
Beginner Photography Workshop: The student will learn about point of view and perspectives to communicate to the audience, as well as how to use their camera's buttons and functions. Throughout the sessions, students will learn how to more effectively use their personal cameras, develop skills in composition and design, and further develop their creative instincts.
The students will learn the fundamentals of photography: The depth of field, composition, lighting, as well as an introduction to shutter speed, aperture and ISO. We will further discuss the camera basics to get them even more familiar with the camera they own. They will also learn about focusing techniques for a landscape and for portrait photography.
This workshop will afford students time to practice and explore their learning in photography. This is an interactive, student-centered class with plenty of hands-on experiences. Students will have opportunities to explore their own passions in photography, allow their artistic skills to flourish, and develop necessary presentation and interpersonal skills.
Required:
Students must bring their own camera (not a smartphone).
Parents may drop off their student or may attend and observe.
| | |
| --- | --- |
| Event Date | Friday, 20 Sep, 2019 |
| Event End Date | Friday, 11 Oct, 2019 |
| Spots available | 7 |
| Cut off date | Thursday, 19 Sep, 2019 |
| Price | $150 per student |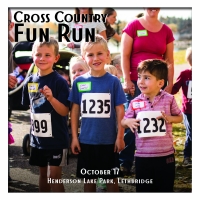 Who: calling all homeschooling families in southern Alberta, all ages!
What: Athletes in Action's GET ACTIVE for Homeschoolers: Cross Country Fun Run
When: October 17. Must register online. Registration at 2pm to pick up bibs. Races start at 2:30 pm.
Cost: FREE! But please pre-register in order to be eligible to race.
Where: Henderson Lake park, Lethbridge, AB. Registration and races begin and finish at the Kiwanis shelter. 1103 31a St S, Lethbridge, AB T1K 2Z9
Pick your race length from 1-3kms. Parents with strollers allowed, young children, teenagers, moms and dads and even grandparents are all welcome to run!
Dress for the weather!
Click Register for one racer in the home, or choose Register (Group) for multiple racers in the home.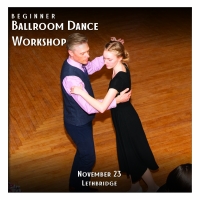 Are you feeling the need to get up and move? Our ballroom dance workshops are a great place to have fun while learning the basics of ballroom dancing. You will not only learn the waltz, rumba, fox trot and jive - but instructors Mike and Michele Barter will also teach ballroom etiquette. These workshops have trained several generations of homeschoolers in the art of ballroom dance.
Students benefit from the training in social graces as well as the opportunity to spend time with other home schoolers. The day consists of instruction and practise, followed by a potluck supper. After supper, you will have time to change into your evening attire for the ball beginning at 7:30pm.
Bring your own lunch and a main dish as well as a potluck dish & dessert to share for the potluck supper. Ball begins at 7:30pm
For the evening ball, modest semi-formal to formal attire appreciated.
Cost: $175 per family.
Come just for the potluck and the ball: $10 per person at the door