Tutors
Online Course Tutors are selected based on:
their commitment to reflect WISDOM's philosophy in their relationship with students and parents
experience and skills pertaining to tutoring using a Socratic approach
ability to work with and serve home schooling families, to prepare for classes and commit to the schedule of the program, and to fulfill the requirements of the program.
It is desirable that tutors have home schooling in their own background, although not required.
Paul Dittus is a graduate of Ave Maria University's Music Honors program, and has been working as the Music Director at St. Anne Roman Catholic Parish in Gilbert, AZ. Paul was homeschooled using both the Seton and Mother of Divine Grace Homeschooling programs. Paul's love for music developed through children's and boy's choir, singing and performing in Opera Naples, the Ave Maria University Chamber Choir, Symphonic Chorale of Southwest Florida, and the Ave Maria Shakespeare in Performance. When Paul is not playing music, you might find him reading, recording, working on computers/websites, or enjoying the great outdoors.
This email address is being protected from spambots. You need JavaScript enabled to view it.
Karli Dittus was homeschooled along with her three sisters for seven years, during which time she developed a deep passion for learning. She recently graduated from Ave Maria University with a major in Music and a minor in Literature. At Ave Maria, Karli gained an appreciation for the liberal arts, especially in how these disciplines nurture and form the whole person. She was a university writing tutor for two years, and she enjoys teaching her students how to best articulate their thoughts through the art of persuasion. In her free time, Karli enjoys exploring the great outdoors with her husband Paul and perusing the Classics section of her local library.
This email address is being protected from spambots. You need JavaScript enabled to view it.
Jenny (Sawyer) Fast has served as a tutor for WISDOM since 2008. She has been a part of classical education as a student or teacher for 19 years: she attended middle and high school at Cair Paravel-Latin School in Topeka, Kansas; graduated from Thomas Aquinas College in Santa Paula, California with a BA in Liberal Arts; and earned her Masters in Literature from the University of Dallas in Irving, Texas, where she is currently a Doctoral Candidate. Besides teaching for WISDOM, she also serves as an Adjunct Professor of Literature at the Universty of Dallas, as well as a Master Teacher on Assignment at Founders Classical Academy in Lewisville, Texas. She resides in the greater Dallas area with her husband Francis (a WISDOM graduate), their young daughter Freya, and their cat Basil. In her spare time, she enjoys cooking strange and exotic foods, travelling to faraway countries, jogging up and down city streets, and playing complicated German board games with friends.
This email address is being protected from spambots. You need JavaScript enabled to view it.
Mariclare Forsyth was classically homeschooled along with her 8 younger siblings. The love of reading and sense of wonder that she gained during those wonderful years spurred her on to study liberal arts through high school, and then at Thomas Aquinas College, where she graduated with a B.A. She has wanted to be a teacher since she was 14, because she saw how with sometimes a single question, a teacher could open whole worlds for the students to explore. What could be more exciting and worthwhile? Her love of learning and students has led her to teach a variety of subjects in Los Angeles, Chicago, Phoenix, and now in Ventura, California, where she lives with her husband.
This email address is being protected from spambots. You need JavaScript enabled to view it.
Elisabeth Grimm grew up in the beautiful hills of Kentucky and now lives in the great state of Texas with her husband and two small children. She studied the Great Books at Thomas Aquinas College in California and, for the past six years, has brought her passion for classical education into all of her classrooms in Texas. Having worked with students in kindergarten through high school, Elisabeth has valuable experience and is thrilled to share it with WISDOM Home Schooling. When she is not teaching, Elisabeth enjoys photography, playing the guitar, cooking, and of course spending time with her husband and two beautiful daughters.
This email address is being protected from spambots. You need JavaScript enabled to view it.
Meaghen Hale is a graduate of Ave Maria University with a passion for literature. She is a writer and the assistant editor for the Catholic Education Resource Centre. She is a film enthusiast and enjoys writing, exploring, and solving the mysteries of the universe with friends. She has been a tutor for WISDOM since the fall of 2011 and enjoys working with students to develop their knowledge of literature and improve their writing skills.
This email address is being protected from spambots. You need JavaScript enabled to view it.
Sarah was born and raised in Alberta. After attending traditional school through elementary school, she was homeschooled in grades 7 to 12 in a variety of styles, graduating in 1998 from School of Hope. Having graduated from Thomas Aquinas College in 2003, she then married her college sweetheart, settled down in southern California and started raising a family. Presently, she home educates her own children in grades 8, 5, 3, 1 and wrangles a fun-loving three year old. On the side, Sarah has been tutoring and leading high school history discussions for the past 10 years, which she finds fulfilling and rewarding. Beach, book club and ultimate frisbee are passions in leisure time.
This email address is being protected from spambots. You need JavaScript enabled to view it.
Maria McDonald is proud to have been home schooled "all the way through," and to be a graduate of WISDOM. She completed her post-secondary studies in Christian Humanities and Liberal Arts at Our Lady Seat of Wisdom in Barry's Bay ON. Having enthusiastically devoured WISDOM's classical online courses during high school, she considers it an exciting honour to be able to pass on what she received to a new generation of home schoolers. Maria is fascinated by faith and reason walking hand-in-hand, as God-given tools for discovering his goodness, beauty, and truth. She is passionate about the subjects she tutors, such as literature, history, and writing, but also has a keen interest in swing and ballroom dancing, acting, and music.
This email address is being protected from spambots. You need JavaScript enabled to view it.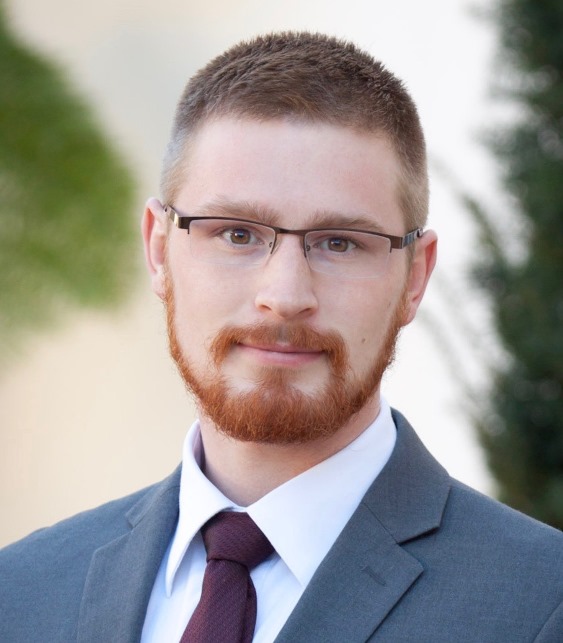 Stefan Misko grew up in the rural countryside of northwestern New Jersey. He was homeschooled until high school when he attended St. Gregory's Academy in Elmhurst, Pennsylvania. During his junior year of high school, he began to develop a deep love for learning and truth, and ever since then, he has wanted to teach. He received his B. A. from Thomas Aquinas College in 2017, where his love for the intellectual life and the Great Books deepened and matured. After graduating, Stefan moved to Dallas, Texas, where he currently teaches Latin in a private school. When he is not teaching or reading, he enjoys rock climbing at a local gym, listening to classical music, playing with his nieces and nephews, and having good conversations.
This email address is being protected from spambots. You need JavaScript enabled to view it.