News
Lest We Forget
Happy Thanksgiving
A Request from AISCA
WISDOM's school authority, The Gilbertine Institute, is a member of the Alberta Independent Schools and Colleges Association (AISCA). They are working on an exciting marketing campaign and need your help!
---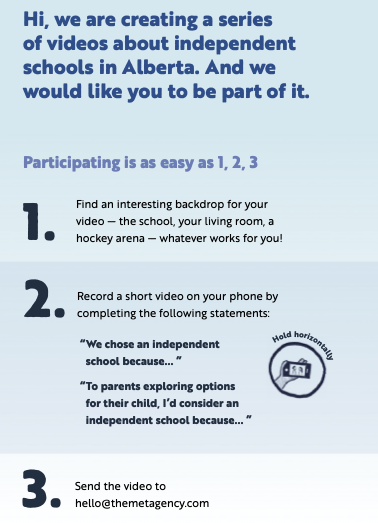 Dear home schooling parents,
We need your help. AISCA is launching a marketing campaign that promotes independent schools as a choice for Alberta children.
In our campaign we are producing videos featuring parents from across the province talking about why they picked an independent school.
We want you to be in the video. It's really quite simple. You just need to complete two sentences, record your answers on your smart phone, and then email the video and consent form to to .
For more information please contact:
Shawn Friedenberger
Manager of Communications
AISCA

Submit Your Expense Claims Online
It's official - you now have the option to submit your resource expense claims online!
Just complete the expense form and upload that along with your digital receipts. Easy as that!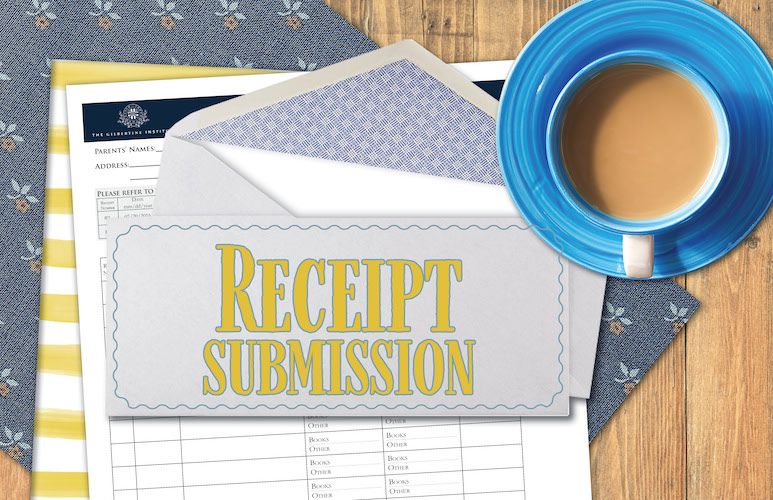 Fall Family Gatherings
Come out and meet some local WISDOM families and facilitators!
Click here to see all upcoming Fall Family Gatherings and find details for each.
Click here for a pdf of all of our 2022 Fall Family Gatherings.
Back to Homeschool Giveaway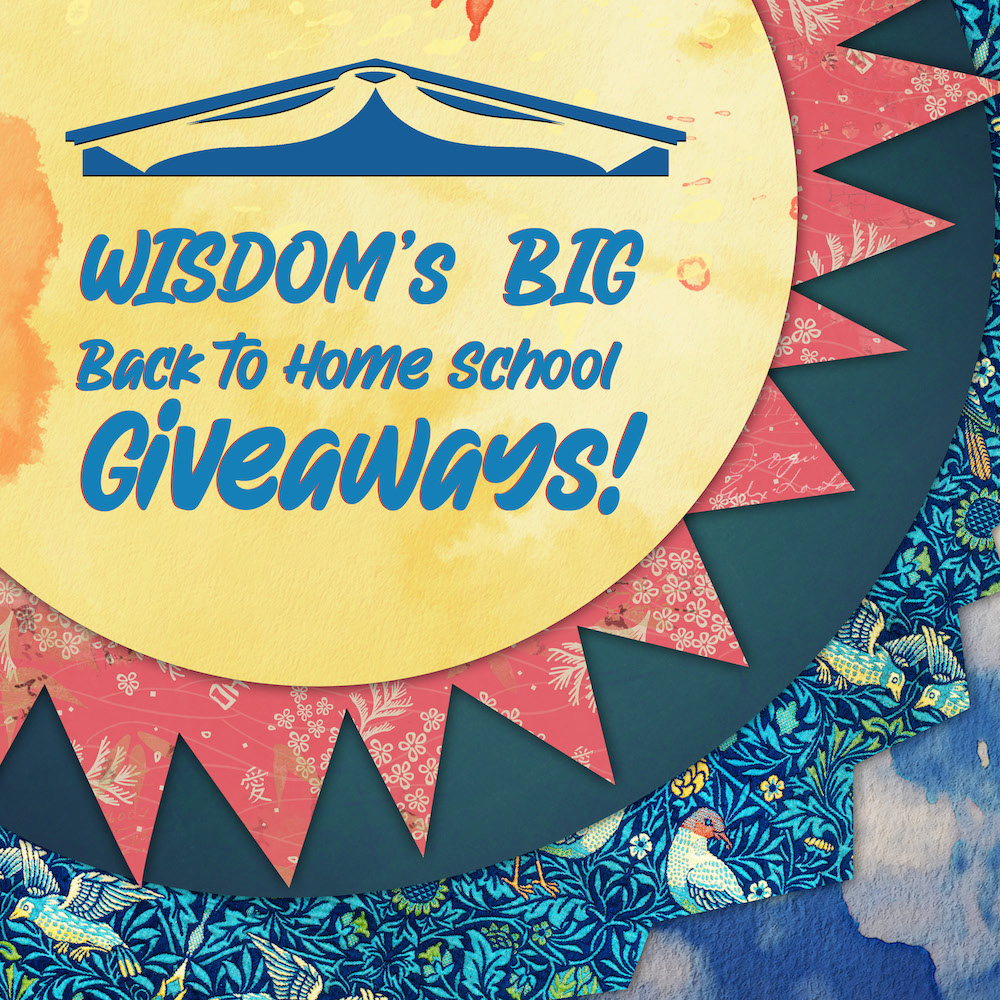 As we near the beginning the official school year, we invite you to join us for WISDOM's Back to Homeschool Giveaway. We will have daily draws for fun and fabulous prizes, WISDOM-branded merchandise, and more.
Bio 20 and Bio 30 Labs
Join The Gilbertine Academy high school students for 10 sessions of Biology labs! Whether you're working toward Biology credits or want to have a solid understanding of labs, this is an excellent opportunity for your student.
Future plans! CALGARY 2022-23: Biology 20 & 30, 2023-24: Physics 20 & 30 2024-25: Chemistry 20 & Chemistry 30, Repeat. EDMONTON 2023-24: Biology 20 & 30, 2024-25: Chemistry 20 & Chemistry 30, 2025-26: Physics 20 & 30, Repeat.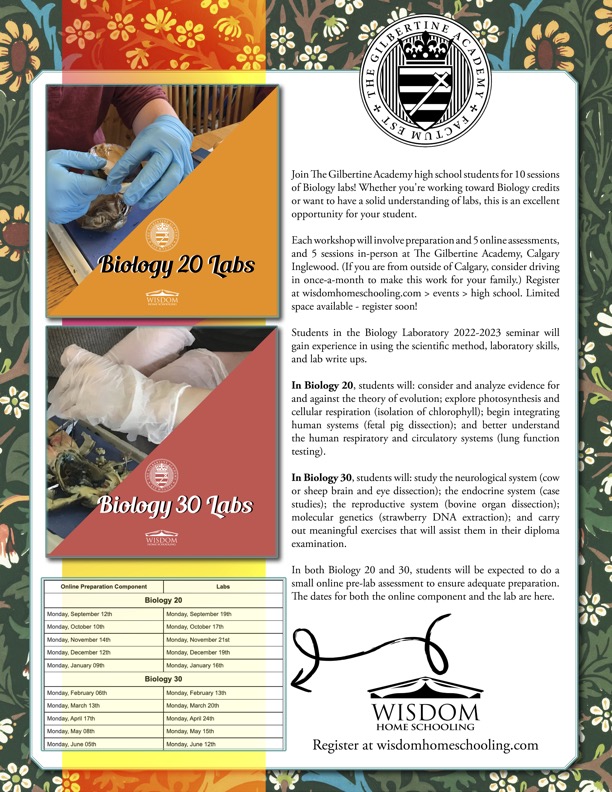 Fall Socratic Dialog Online Course Registration Opens Tomorrow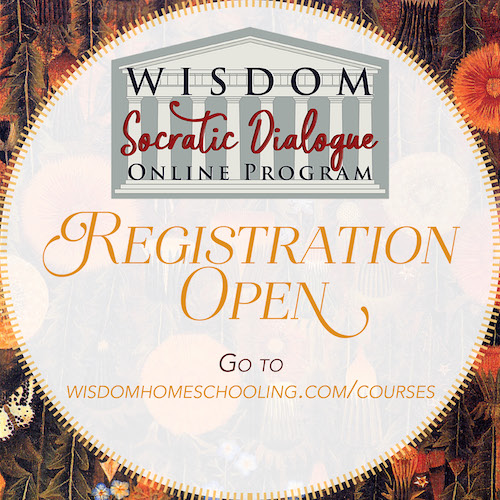 Our Socratic Dialogue Online Program is ready to go for next year. The anticipated registration launch for the fall term of courses begins at 9am on Wednesday, May 11.
Some courses fill up quite quickly, so please look at the schedule now to choose your courses prior to registration launch. A Course Year Plan has also been provided for ease of long-term planning.
If your chosen course is full, please join the waiting list, as we will open additional sections as much as possible.
Tomorrow morning, click here to go to the course listing page (sorted by course type) and register from there.
Do feel free to reach to Nicole with any questions.
Closed for Easter Break