Spring Courses
Course Information for Spring 2019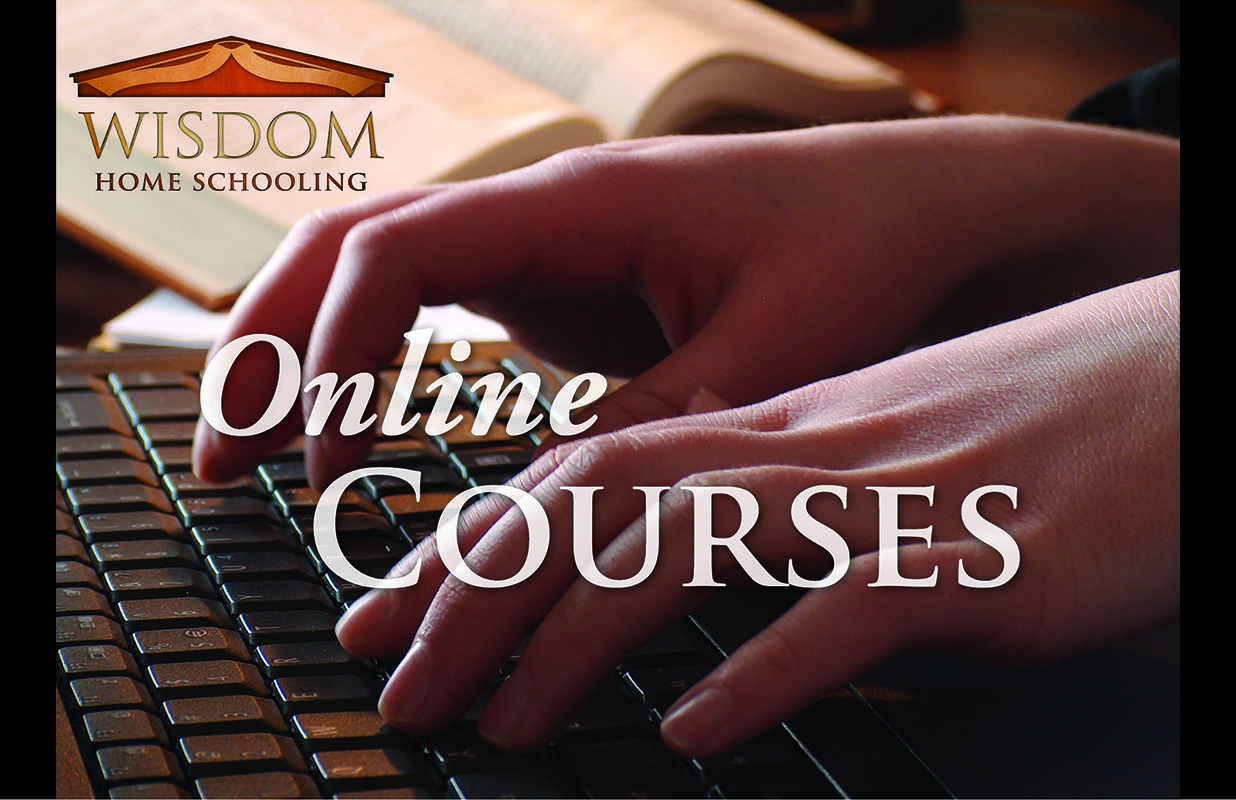 Last-Chance Registration Open! Courses which still have some availability are open to registration until 5pm, January 31st. (Courses not marked "FULL" have registration links in the below course list.)

The Spring 2019 Schedule is available for viewing and printing.
Practice Session Week: February 5 - 8; Official Class Start Week: February 12 - 15. Final Week of Courses: May 21 - 24. Class days correspond to the schedule for both practice sessions and for normal classes. The term is 14 weeks in duration. Course fees will be found associated with each course. Age levels are assigned to courses to describe the required maturity standard for the course; please feel free to contact Nicole Noster (This email address is being protected from spambots. You need JavaScript enabled to view it.) to inquire if the age requirement can be waived for a course you believe would be a good fit for your child.
Note: No class for Easter Break: Good Friday through the following Thursday (Apr 19 - Apr 25). Classes will resume Friday, April 26.

Some courses which fill up will have another section offered if sufficient interest is shown from a growing waiting list. Please do register for the waiting list of a full course if you are interested in another section being made available.
(Courses marked A and B are identical in content; these letters name different sections occuring at different times. Courses marked 1 and 2 signify courses with similar themes, but different content. They do not necessarily require that one be taken before the other. Please refer to specific prerequisites on the course descriptions to make note of this requirement.)
For further inquiry, please contact the Program Manager, Nicole Noster, at This email address is being protected from spambots. You need JavaScript enabled to view it.
Junior Literature

JUNIOR (8-10 YRS/PARENT TUTORIAL)


Junior Course/Parent Tutorial (8-10 yrs), $165 - No Prerequisite

Fables & Tales 1A - Wednesdays, 9 – 10: 00 AM - Maria McDonald
Fables & Tales 1B - Thursdays, 1 - 2:00 PM - Chelsia Van Hierden


Junior Course/Parent Tutorial (8-10 yrs), $165 - No Prerequisite
Tuesdays, 9 -10:00 AM - Sarah Kaiser - FULL

UPPER JUNIOR

(10-12 YRS/PARENT TUTORIAL)



Upper Junior Course/Parent Tutorial (11-13yrs), $165 - No Prerequisite

Wednesdays, 2:30 - 4 PM - Jenny Fast - FULL




Upper Junior Course/Parent Tutorial (10-12 yrs), $165 - No Prerequisite

Thursdays, 1 - 2:00 PM - Zoe Mahood - FULL



Upper Junior Course/Parent Tutorial (10-12yrs), $165- No Prerequisite

Tuesdays, 11:15 - 12:15 PM - Zoe Mahood

Junior Course/Parent Tutorial (9-12yrs), $165 – No Prerequisite

Thursdays, 10:30 - 12 PM - Rachel Shunk

Upper Junior Course/Parent Tutorial (10-12yrs), $165.00 - No Prerequisite

Thursdays, 9 - 10:00 AM - Sarah Kaiser - FULL
Literature
INTERMEDIATE

(12 YRS & UP)
*REFER TO INDIVIDUAL CLASS PREREQUISITES*

12 yrs and up, $175 – Prerequisite: Must have read The Hobbit and The Lord of the Rings

Wednesdays, 1 - 2:30 PM - Jenny Fast



13 yrs and up, $175 – No Prerequisite

Thursdays, 1 - 2:30 PM - Madeline Grimm - FULL

13 yrs and up, $165– No Prerequisite

Thursdays, 9:30 - 11 AM - Meaghen (Hale) Gonzalez - FULL



13 yrs and up, $175 – No Prerequisite

Thursdays, 10:30 - 12 PM - Maria McDonald - FULL



13 yrs and up, $175 – No Prerequisite

Wednesdays, 9 - 10:30 AM - Meaghen (Hale) Gonzalez




SENIOR

(14 YRS & UP)
*REFER TO INDIVIDUAL CLASS PREREQUISITES*

14 yrs and up, $175 – Prerequisite: One Intermediate level course

Fridays, 10:45 - 12:15 PM - Rachel Shunk
Philosophy/Theology/Politics - Intermediate/Senior
13 yrs and up, $175.00, 14 week course – No Prerequisite

Intro Great Books A - Tuesdays, 1 - 2:30 PM - Elisabeth Grimm - FULL

Intro Great Books B - Fridays, 10:30 - 12 PM - Elisabeth Grimm - FULL

*NEW* Intro Great Books C - Fridays, 9 - 10:30 AM - Elisabeth Grimm


15 yrs and up, $175.00 – Prerequisite: Introductory Great Books
Thursdays, 10:45 - 12:15 pm - Chelsia Van Hierden


15 yrs and up, $175.00 – Prerequisite: Introductory Great Books

Tuesdays, 1 - 2:30 PM - Chelsia Van Hierden

15 yrs and up, $175.00 – Prerequisite: Introductory Great Books
English/Writing - Intermediate/Senior
14 yrs and up, $300 – Prerequisite: Intro to High School Writing or Mastering the Essay
Fridays, 10:30 - 12 PM - Meaghen (Hale) Gonzalez
13 yrs and up, $300 – Prerequisite: Intro to High School Writing or Mastering the Essay

Wednesdays, 10:30 - 12 PM - Meaghen (Hale) Gonzalez - FULL



12 yrs and up, $300 – No Prerequisite

English Grammar A - Tuesdays, 1- 2:30 PM - Rachel Shunk

*NEW* English Grammar B - Thursdays, 2:30 - 4 PM - Madeline Grimm


13 yrs and up, $300 – Prerequisite: sufficient experience in English grammar to understand proper sentence structure and grammatical concepts (parts of speech, mechanics, and usage). Samples may be requested.

Intro to High School Writing A - Wednesdays, 1 - 2:30 PM - Meaghen (Hale) Gonzalez - FULL
Intro to High School Writing B - Thursdays, 9 - 10:30 AM - Chelsia Van Hierden - FULL


14 yrs and up, $300 – Prerequisite: Intro to High School Writing (If an interested student can demonstrate sufficient writing ability at a high school level, they can contact Nicole Noster, This email address is being protected from spambots. You need JavaScript enabled to view it., for a possible exemption from the prerequisite.)
Mastering the Essay A: Fridays, 9 - 10:30 AM - Rachel Shunk

Mastering the Essay B: Tuesdays, 10:45 - 12:15 PM - Meaghen (Hale) Gonzalez - FULL

The Arts - Intermediate/Senior
14 yrs and up, $175.00 - Prerequisite: One Intermediate level course

Tuesdays, 10:30 - 12 PM - Maria McDonald - FULL

Language - Senior
*All Latin Courses continue through the Spring Session*
Logic - Intermediate/Senior
13 yrs and up, $175 – Prerequisite: One Intermediate Level course
The Basics of Logic A: Tuesdays, 9:00 AM - 10:30 AM - Meaghen (Hale) Gonzalez - FULL

The Basics of Logic B: Wednesday, 10:30 - 12 PM - Maria McDonald - FULL
Classic Natural Science - Senior
14 yrs and up - $175.00, Prerequisite: Introductory Great Books