Sign up now for the Spring Term of our Socratic Dialogue Online Program.
Classes start the week of February 6.
WISDOM's online program can be considered a classical program in two senses of the word. The majority of the readings are original classics, whether in Literature, Mathematics, Science, Philosophy, or Theology. The method of learning in most of the online courses is through Socratic dialogue, which means that the students are expected to use their minds in defending their ideas, and challenging one another's grasp of the book and of the truths contained within it. This method strengthens the students' memory, and begins to accustom them to using correct grammar, logical thinking, and persuasive speaking, which are the first three liberal arts.
Click here to learn more about WISDOM's Socratic Dialogue Online Program.
Click here to view course options and sign up for our Spring Term
...as shared on the Trinity Christian School website.
January 5th, 2017
Today, a Consent Order was filed in Court at Grande Prairie. This document formalizes an agreement whereby Trinity will continue to have the ability and funding to run the school, including the home school program.
By our agreement, there will be some administrative and governance changes, but our families will continue to be served with the same quality and attention to your needs as in the past.
Funding will be promptly reinstated and we should begin processing resource refunds by the middle of January. We will be starting with a bit of a backlog, so please let us know the level of urgency your refund requires.
We are thankful for your prayer and support throughout this challenge, standing with us through recent events.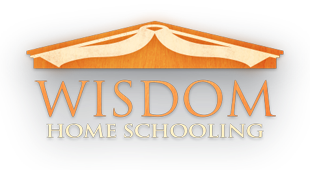 Merry Christmas from all of us, including those who didn't make it into the photo. We are honoured to serve you.