Sign up now for the Spring Term of our Socratic Dialogue Online Program.
Registration closes Friday, January 19 at 5pm.
Classes start the week of February 6.
WISDOM's online program can be considered a classical program in two senses of the word. The majority of the readings are original classics, whether in Literature, Mathematics, Science, Philosophy, or Theology. The method of learning in most of the online courses is through Socratic dialogue, which means that the students are expected to use their minds in defending their ideas, and challenging one another's grasp of the book and of the truths contained within it. This method strengthens the students' memory, and begins to accustom them to using correct grammar, logical thinking, and persuasive speaking, which are the first three liberal arts.
Click here to learn more about WISDOM's Socratic Dialogue Online Program.
Click here to view course options and sign up for our Spring Term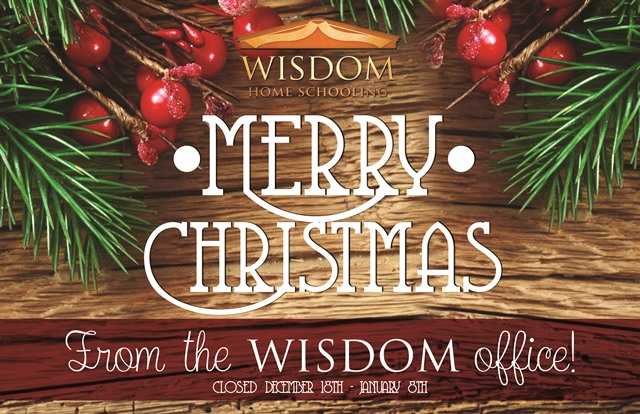 If you require assistance over the holidays, please contact a member of the Parent Advisory Council. We're still accepting new students, and you can find more information about that here.
AB Ed released an update to Standards for Home Education Reimbursement on July 11. These will be effective September 1, and applicable for purchases made for the 2017-2018 school year.
We appreciate the feedback you gave AB Education. There are some positive changes, including re-allowing reimbursement for private music lessons. Click here for more. There is still a basic misunderstanding of what "for the school" and "for the student" really means in a home school, but we will continue our efforts to communicate this to AB Ed.
Click here for funding information, including the new Funding Policy, new Expense Form, and more.