By:

Kyra Tinant
|
News
|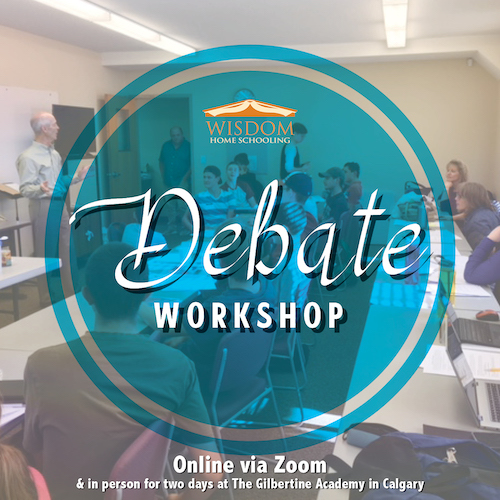 Logic and debate are the building blocks of healthy discussion in a family and the principal means by which society is governed and changed. Learn the basics, and then participate in an organized debate with other participants.
Learn Canadian parliamentary debate style while developing Social Studies 10-30 historical case studies for your position papers. Topics will cover economic, international, philosophical, and democratic issues. For 8 weeks, starting on March 6, we will first research independently and then debate for 1.5 hrs each week. At the end of each month we will hold an in-person mini debate tournament at St Emeric Catholic Church in Edmonton.
By:

Kyra Tinant
|
News
|
Events happening or starting in February:
By:

TobyLauren Burgess
|
News
|
It's official - you now have the option to submit your resource expense claims online!
Just complete the expense form and upload that along with your digital receipts. Easy as that!