Workshops are events that are offered in the course of a half or full day, or an evening. They may be for the whole family, or they may be for specific ages, or just for parents.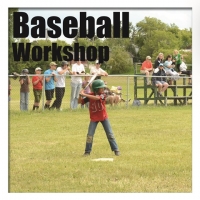 Join our ever-popular baseball camp. Begin the weekend with a bonfire and social time, then wake up bright and early to head to the diamonds! Learn new skills and develop existing ones, and play multiple games over two days. Wrap up with a final game and pizza party!
| | |
| --- | --- |
| Event Date | Thursday, 23 Aug, 2018 |
| Event End Date | Saturday, 25 Aug, 2018 |
| Cut off date | Friday, 10 Aug, 2018 |
| Price | $195 per family |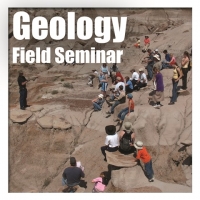 Join us in the beautiful Drumheller valley for a geology field seminar. Instructor Ray Strom has worked in the geology field for almost 40 years, with 18 years as owner and manager of a geological laboratory. He is well-known for his creation-science based perspective.
Family Rate: $195
This Workshop is now FULL. Please contact Carolyn at the office to be put on a waiting list. 780-741-2113 ext. 43
| | |
| --- | --- |
| Event Date | Friday, 07 Sep, 2018 |
| Event End Date | Sunday, 09 Sep, 2018 |
| Spots available | 0 |
| Cut off date | Friday, 31 Aug, 2018 |
| Price | $195 per family |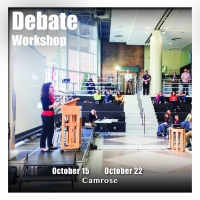 The WISDOM Debate Workshop will demonstrate differences between logical and emotional thinking and illustrate the common, but illogical, tactics of people who try to influence others. Students will learn the structure of formal debate and apply their new skills to providing the best possible argument.
This worshop requires attendance at two sessions: Monday, October 15 and October 22, 8:45am to 4pm, with a break for your bagged lunch. One parent is required to attend, but all family members are welcome to watch the debates.
$25 per student (for both days) - choose Group registration for more than one student.
Note: A final debate (between students of all 2018 debate workshops) will occur at the first day of the High School and Beyond Conference on November 2-3, 2018.
As with most of our workshops, this debate workshop is for WISDOM students only.
| | |
| --- | --- |
| Event Date | Monday, 15 Oct, 2018 |
| Spots available | 17 |
| Price | $25.00 |