WISDOM's school authority, The Gilbertine Institute, is a member of the Alberta Independent Schools and Colleges Association (AISCA). They are working on an exciting marketing campaign and need your help!
---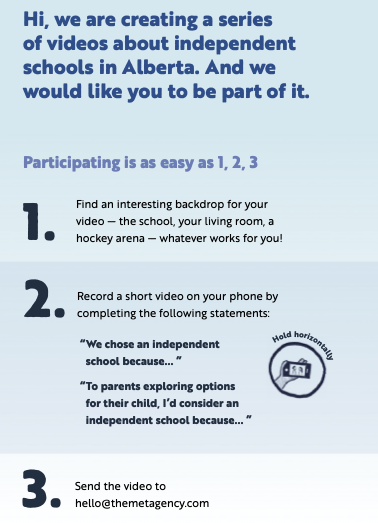 Dear home schooling parents,
We need your help. AISCA is launching a marketing campaign that promotes independent schools as a choice for Alberta children.
In our campaign we are producing videos featuring parents from across the province talking about why they picked an independent school.
We want you to be in the video. It's really quite simple. You just need to complete two sentences, record your answers on your smart phone, and then email the video and consent form to to .
For more information please contact:
Shawn Friedenberger
Manager of Communications
AISCA