Philosophy/Theology/Politics Mix
Canadian Government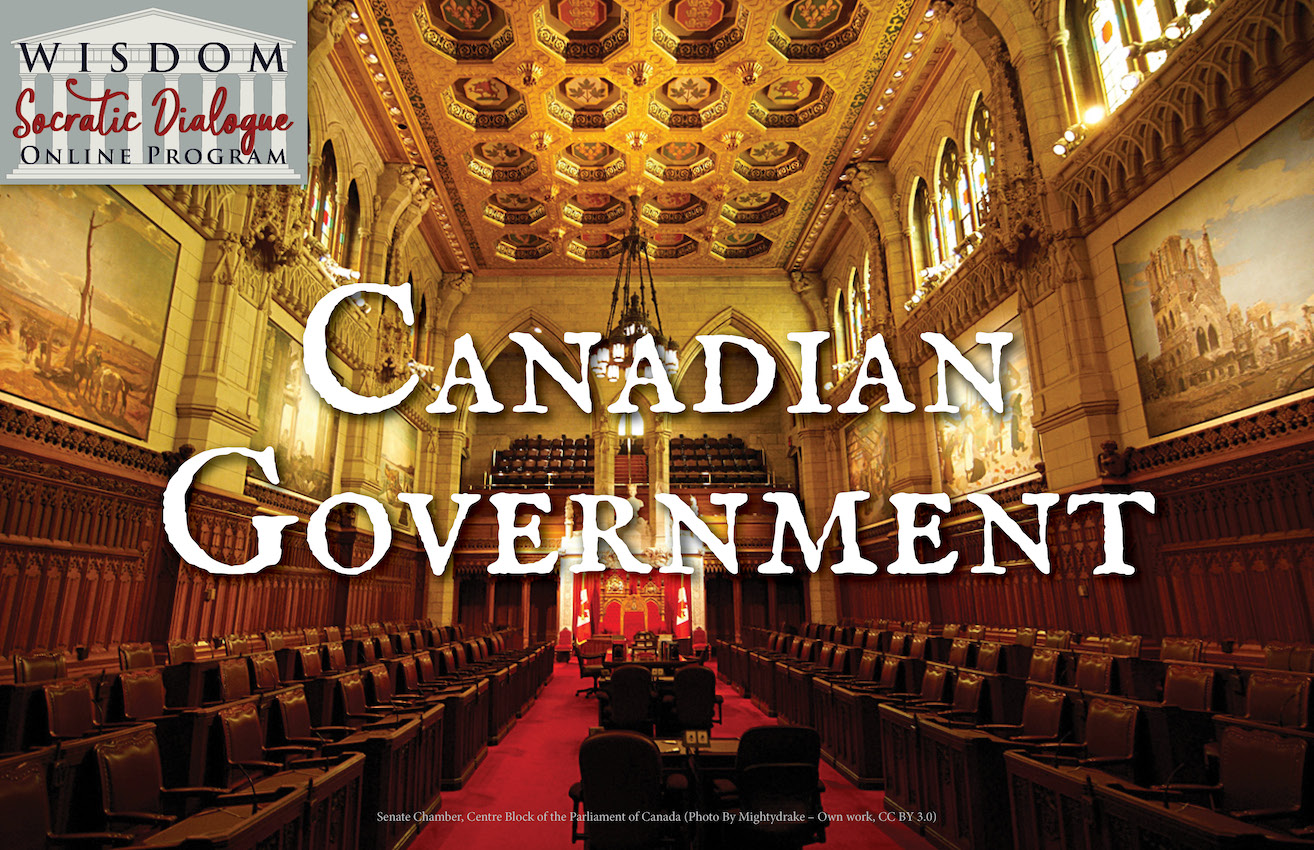 Senior Course (15 yrs and up), $185, 14 week course – Prerequisite: Foundational Great Books
This is a senior level course for those wanting to learn more about Canadian Government. How does our democracy work? How are Provincial parties related to Federal parties? How are MPs selected? What is the Canadian Senate all about? What is the history of parliament and governance? What of the BNA Act, our Constitution, the Canadian Charter of Rights, and what is Canada's relationship to Britain?
In this course, we will learn about and discuss the main elements and historical background of how our country is run, as a Federal State, a Constitutional Monarchy, and a Parliamentary Democracy. We will explore the different levels and branches of both the federal and provincial government, in the aim of gaining an awareness and appreciation for the political scene, and of how we ourselves participate in it. The course ends with an exciting Parliamentary simulation, as students demonstrate all they have learned in a hands on experience.
Intro to Political Philosophy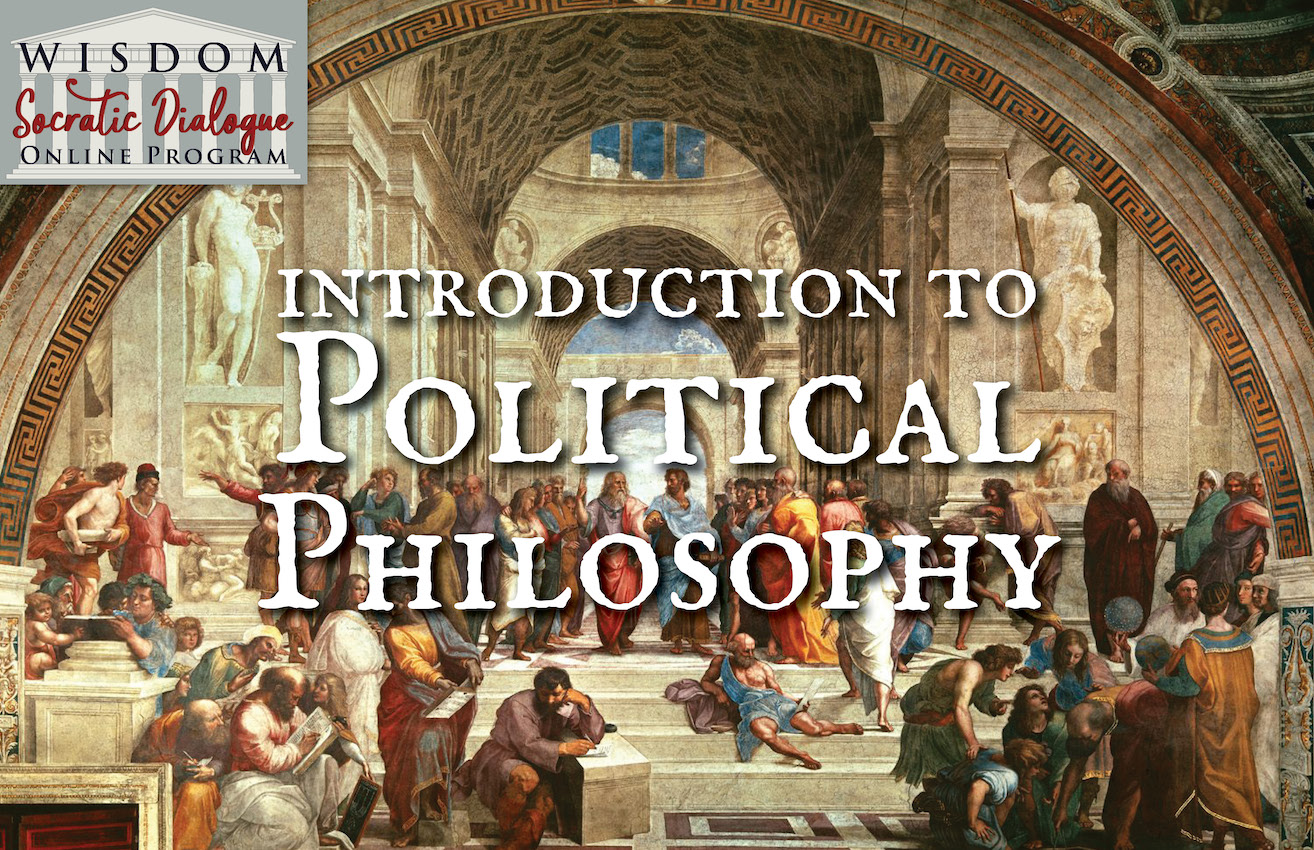 Senior Course (15 yrs and up), $185, 14 week course - Prerequisite: Foundational Great Books
Discover the world beyond political headlines and democratic institutions—the world that forged the path for the systems of government that dominate our international arena today. This course explores the primary thinkers in political philosophy, from Plato and Aristotle to Alexis De Tocqueville and John Locke. By digging into classic texts, we'll consider the most fundamental questions about the very ideas that underpin the political sphere: What is justice? Is democracy the best form of government? What is just war? and What makes an ideal regime? Using socratic dialogue to engage with some of the greatest minds this world has ever seen, students will hone their critical thought, develop an arsenal of ideas for political critique, and come to understand politics as they have never understood it before.
Foundational Great Books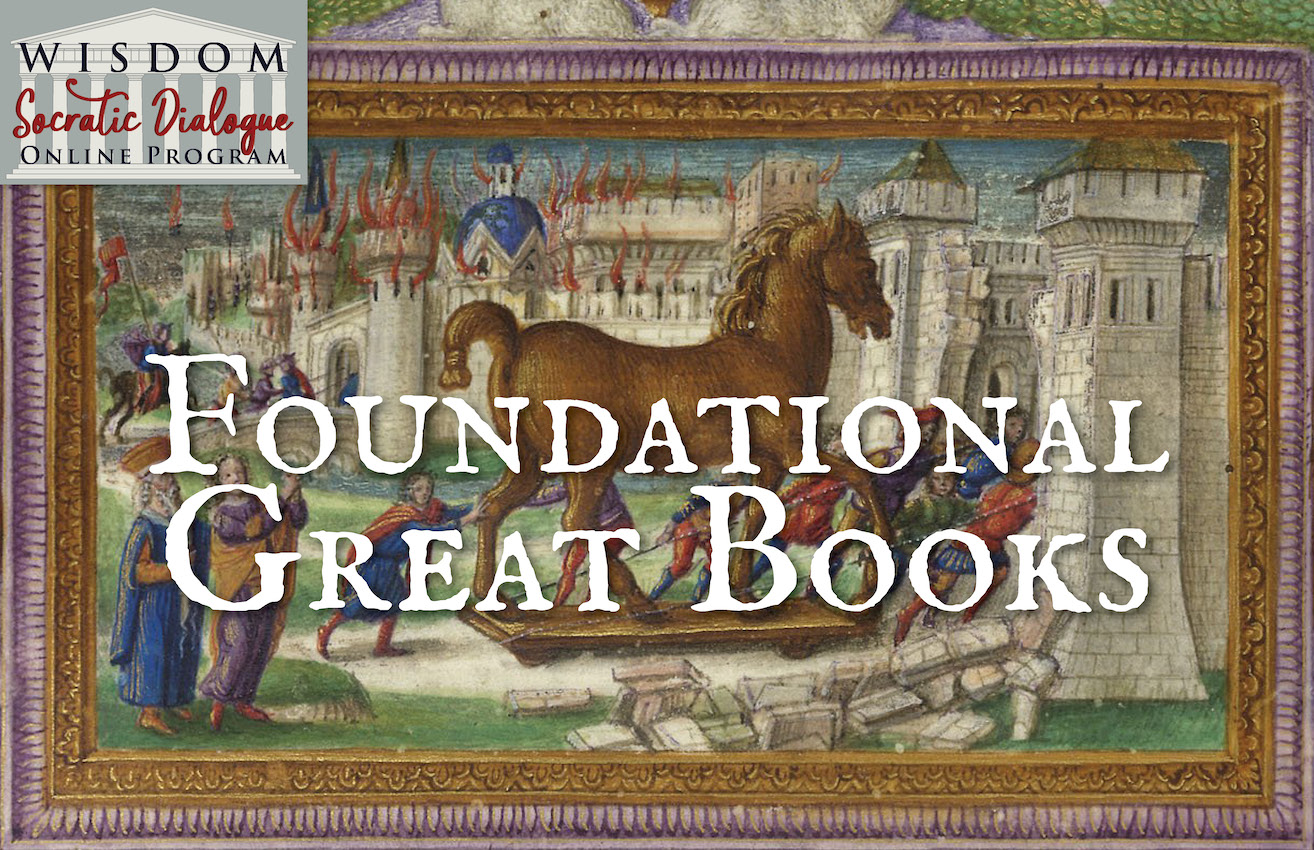 Intermediate Course (13 yrs and up), $185, 14 week course – No Prerequisite – This course is at the heart of WISDOM's Socratic Dialogue Program and is a prerequisite to many senior level courses.
(Previously titled "Introductory Great Books"; any course which requires Foundational Great Books as a prerequisite is also fulfilled by students having taken Introductory Great Books.)
What makes a classic? Why read ancient books?

Our current culture has done a marvelous job to simplify life. Countless inventions are doing our work for us at the push of a button, freeing our time to focus on more important things. However, do we find that society at large uses this extra time for meaningful growth? Are popular pursuits typically edifying and challenging? Ironically, although we have ready access to incredible information, our culture is beginning to forget where it has come from.
Continued Great Books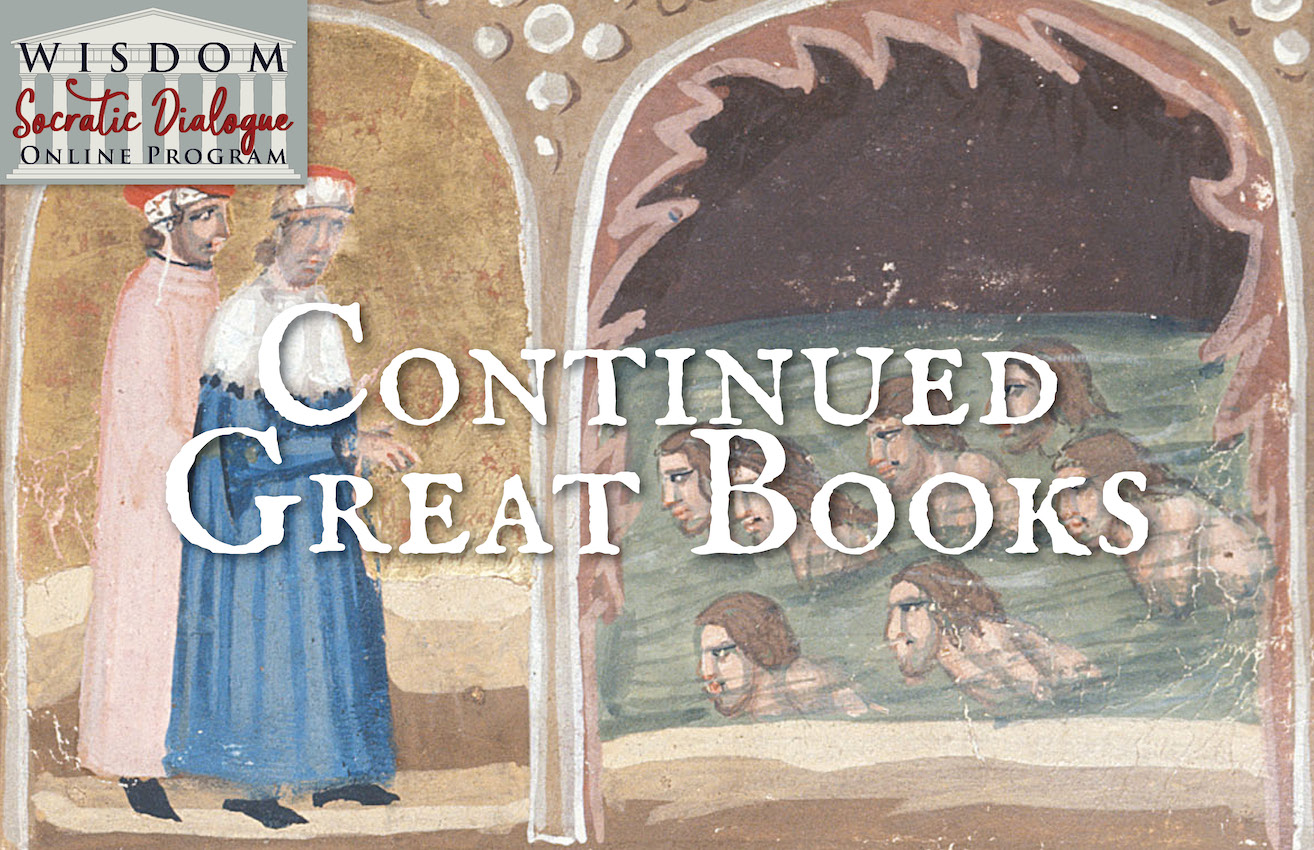 Senior Course (14 yrs and up), $185, 14 week course – Prerequisite: Foundational Great Books
This is a sequel to the Foundational Great Books course. The ultimate aim of this course is for the students to develop a deeper and richer appreciation of our entire Christian/Western culture, as well as our place within that culture - in short to cultivate Classical-Christian literacy. Students will delve into these iconic writings, asking questions such as: Do we know what death is? How do we live a good life? What is the nature of art and beauty? They will witness Plato's famous rendition of Socrates' final conversation, and Aristotle's pivotal treatise on art. They will enjoy the beauty of more deeply understanding man's calling through Aquinas, find parallels to their own life through studying the allegory of Christian's journey in Pilgrim's Progress, and immerse themselves in the beautiful, but agonizing, Russian world of the Brothers Karamozov. These works will make a lasting impact.
C.S. Lewis
Senior Course (14 yrs and up), $185, 14 week course – Prerequisite: One Intermediate Level Course
This course explores the writings of C.S. Lewis, one of the most influential Christian writers of the twentieth century. From his fantasies to his moral treatises, Lewis imparts the concept that one has great responsibility to live well, and while shaping one's own world, one can shape global ethics. The readings include apologetics, philosophical accounts of doctrine, and allegorical interpretations of Christian theology. Students will enjoy discussing the "big questions", and learn how to apply them to their own lives.
G.K. Chesterton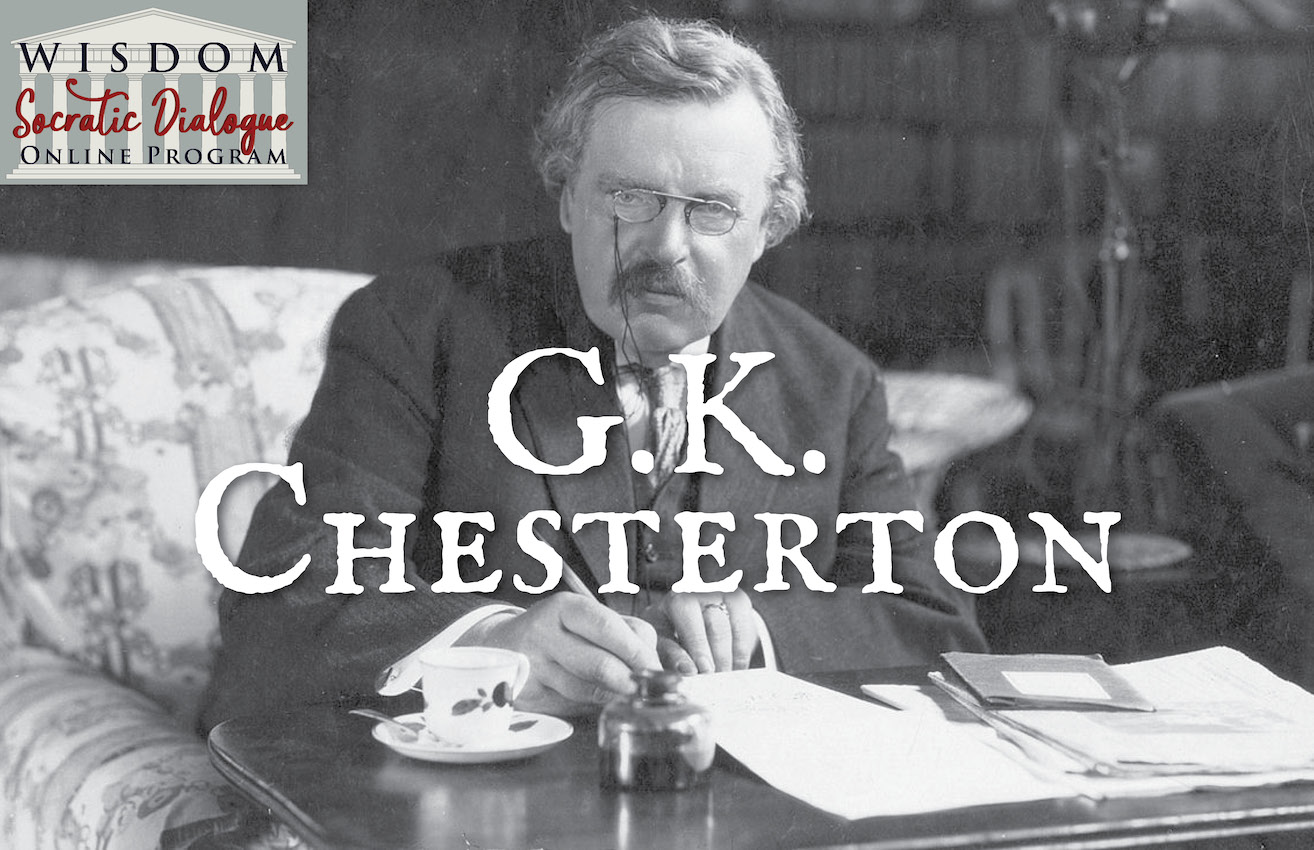 Senior Course (14 yrs and up), $185, 14 week course – Prerequisite: One Intermediate Level Course
Never was there a man more timeless than G.K. Chesterton. His writings span the turn of the century, yet read as applicably to our 21st century culture as to his own era. This course will delight its participants with the craft of excellent storytelling. Chesterton clearly knows that one of the simplest ways to learn is through narrative, not lecture, and one can tell that G.K. also finds this method a delightful way to teach. Students will examine both his fiction and non-fiction works with a special emphasis on Chesterton's refreshing response to modern philosophy.
The World's Greatest Speeches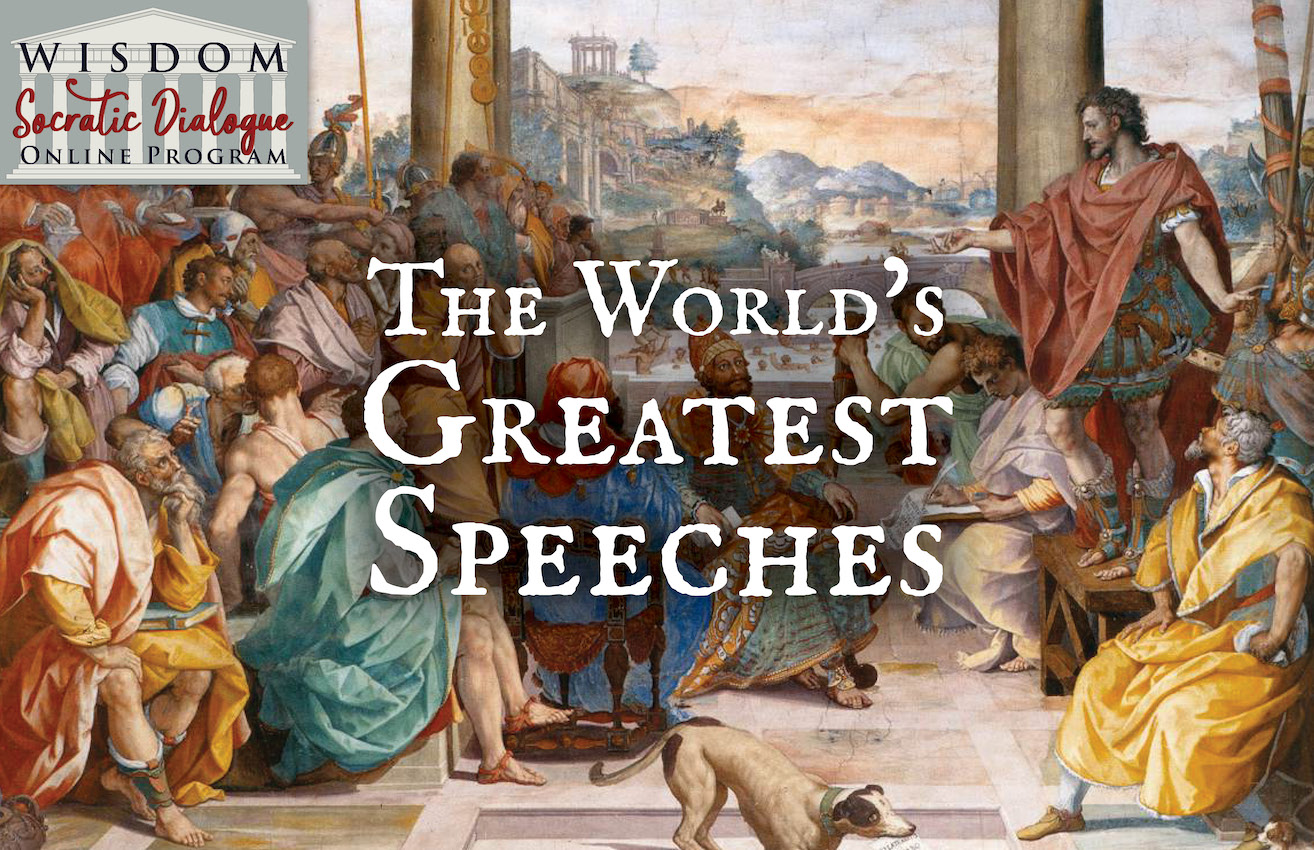 Senior Course (14 yrs and up), $185, 14 week course – Prerequisite: One Intermediate Level course
In the Rhetoric, Aristotle states that, "It is absurd to hold that a man should be ashamed of an inability to defend himself with his limbs, but not ashamed of an inability to defend himself with speech and reason; for the use of rational speech is more distinctive of a human being than the use of his limbs." There is no doubt that Rhetoric has been used in the World's greatest speeches in order to persuade man to fight and believe in a cause. This class will explore many of the world's greatest speeches and judge them through the light of Aristotle's Rhetoric and through their own merits. What makes a speech great, even once the time for action has passed? How does one know when Rhetoric is being used for a good cause?