Canadian Government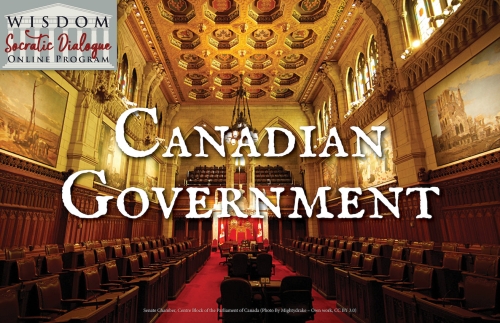 15 yrs and up, $185, 14 week course – Prerequisite: Foundational Great Books

This is a senior level course for those wanting to learn more about Canadian Government. How does our democracy work? How are Provincial parties related to Federal parties? How are MPs elected? In this course, we will learn about and discuss the main elements and historical background of how our country is run, as a Federal State, a Constitutional Monarchy, and a Parliamentary Democracy. We will explore the different levels and branches of both the federal and provincial government, in the aim of gaining an awareness and appreciation for the political scene, and of how we ourselves participate in it. The course ends with an exciting Parliamentary simulation, as students demonstrate all they have learned in a hands on experience.
Tuesdays, 10:45 - 12:15 PM - FULL
Canadian Government Scott Walsh
Since this course is full, feel free to register for the waiting list. Another section may be opened if sufficient interest is shown from a growing waiting list.
Event Properties
| | |
| --- | --- |
| Event Date | Tuesday, 30 Jan, 2024 |
| Cut off date | Saturday, 13 Jan, 2024 |
| Spots available | 0 |
| Price | $185.00 |
| Location | Online |