Continued Great Books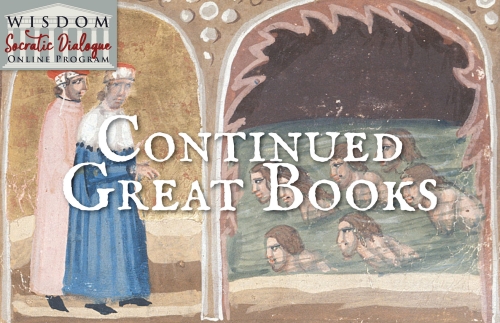 15 yrs and up, $185, 14 week course – Prerequisite: Foundational Great Books

The ultimate aim of this course is for the students to develop a deeper and richer appreciation of our entire Christian/Western culture, as well as our place within that culture - in short to cultivate Classical-Christian literacy. Students will delve into Platonic dialogues asking questions such as: Do we know what death is? What is the duty of an artist? What does it mean to be pious? They will enjoy the beauty of more deeply understanding man's calling through Aquinas, find parallels to their own life through studying the allegory of Christian's journey in Pilgrim's Progress, and immerse theselves in the beautiful, but agonizing, Russian world of the Brothers Karamozov. These works will make a lasting impact.
Thursdays, 9 - 10:30 AM
Continued Great Books Ben van den Bosch
Event Properties
| | |
| --- | --- |
| Event Date | Thursday, 1 Feb, 2024 |
| Cut off date | Saturday, 13 Jan, 2024 |
| Spots available | 5 |
| Price | $185.00 |
| Location | Online |