Classic English Poetry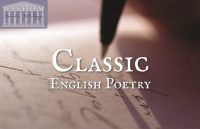 13 yrs and up, $175.00, 14 week course – No Prerequisite
This course is a delightful introduction to the poetry of the English language with a focus on learning to understand and take pleasure in verse. While gaining the skills and nuance of reading poetry, students will concentrate on a different theme each week and study how various poets explore and challenge that theme through their poems. This is primarily a reading course, but students do have the voluntary opportunity to write and share their own verse in imitation of the week's poems. A wide variety of works are studied, including Shakespeare, Tennyson, Dickinson, Wordsworth, and Frost.
Wednesdays, 9:00 - 10:30 AM - FULL
Classic English Poetry Heather Tutuska
Since this course is full, please feel free to register for the waiting list. If there are sufficient students on the waiting list, a new section may be created for the Fall term.
Event Properties
| | |
| --- | --- |
| Event Date | Wednesday, 04 Sep, 2019 |
| Registration Start Date | Thursday, 18 Apr, 2019 |
| Spots available | 0 |
| Cut off date | Tuesday, 13 Aug, 2019 |
| Price | $175.00 |