Horse and Dog Classics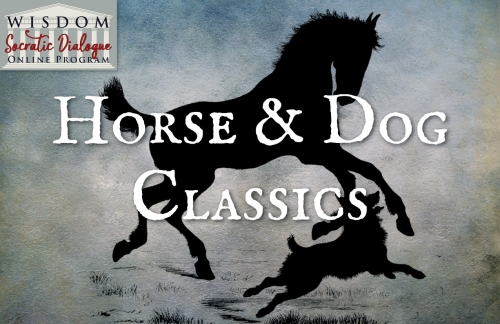 Upper Junior Course/Parent Tutorial (10-12 yrs), $165, 14 week course - No Prerequisite
The child and parent take this course together. This is a reading and discussion course. Animal themed literature – fun, meaningful, and heart-warming! A delightful reading list will engage the child with quality writing and will form an interesting foundation for taking discussion deeper than mere comprehension.
Tuesdays, 11 - 12:00 PM - FULL
Horse and Dog Classics Zoe Mahood
Since this course is full, please feel free to register for the waiting list. If there are sufficient students on the waiting list, a new section may be created for the Fall term.
Event Properties
| | |
| --- | --- |
| Event Date | Tuesday, 03 Sep, 2019 |
| Registration Start Date | Thursday, 18 Apr, 2019 |
| Spots available | 0 |
| Cut off date | Tuesday, 13 Aug, 2019 |
| Price | $165.00 |