Lord of the Rings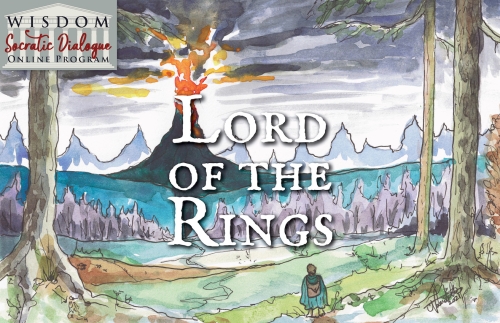 13 yrs and up, $175 – No Prerequisite
Journey into Middle Earth through the readings of J.R.R. Tolkien. Read and discuss The Hobbit and The Lord of the Rings trilogy (The Fellowship of the Ring, The Two Towers, and The Return of the King). This class will go beyond the magic and adventure to explore themes of friendship, loyalty, sacrifice, sin, and redemption. The readings are lengthy. It is suggested that students are proficient readers.
Thursdays, 1 - 2:30 PM - FULL
Lord of the Rings Chelsia Van Hierden
Since this course is full, please feel free to register for the waiting list. If there are sufficient students on the waiting list, a new section may be created for the Fall term.
Event Properties
| | |
| --- | --- |
| Event Date | Thursday, 05 Sep, 2019 |
| Registration Start Date | Thursday, 18 Apr, 2019 |
| Spots available | 0 |
| Cut off date | Tuesday, 13 Aug, 2019 |
| Price | $175.00 |