CLT8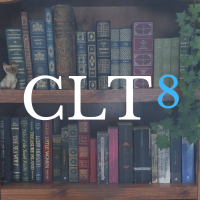 The Classical Learning Test 8 (CLT8) is for students in grades 7 or 8. These tests focus on numeracy and literacy, and can be a useful diagnostic and summative assessment tool, as well as a high school readiness and/or equivalency exam. CLT can be conveniently accessed from home.
For students in grades 7-8
High school readiness exam
Online format
Length: 2 hours & 15 minutes
Cancelation Policy:
Students can cancel up to two days before the CLT exam and receive a full refund. Cancellations two days or less before the exam date will not be refundable.
Note on student email address:
Each student taking a CLT needs a unique email address. If your child doesn't have an email address, there is a workaround if you are using Gmail. In Google accounts, it is possible to add a plus sign and additional characters after the regular address, and the email is received by the address before the plus sign, but it allows a unique sign in. All communication would be received by the main email address, but this allows a unique sign in. For example, if a family has the email , their usernames could look like this:



Alternatively WISDOM can also set up a WISDOM student email address. Contact us for more information.
Event Properties
| | |
| --- | --- |
| Event Date | Tuesday, 09 May, 2023 |
| Cut off date | Monday, 10 Apr, 2023 |
| Price | $40.00 |
| Location | Online |