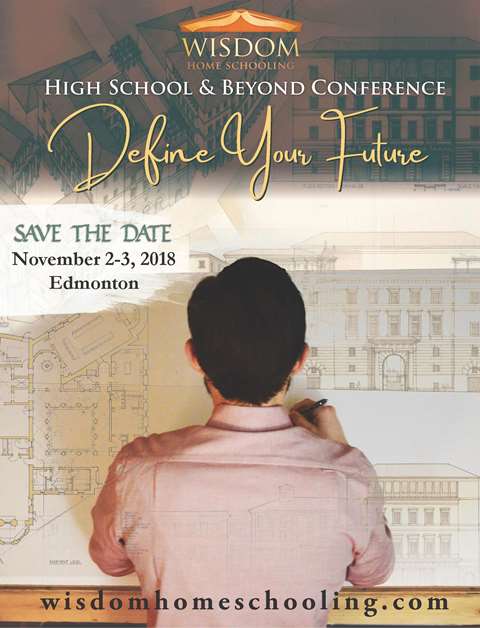 WISDOM's High School & Beyond Conference is a wonderful opportunity to come and explore a variety career opportunities.
Join us to:
invest in your own education
speak with and interact with post-secondary institutions and employers
plan for your important years
connect with friends and gain new ones
This year's conference is designed to inspire youth to begin to Define Your Future - a bright future formed methodically, through home schooling through high school.
November 2, 4-10pm
Registration, Opening Session, Banquet, Youth Social and Dance
NAIT
November 3, 8:30am - 5pm
Conference
NAIT
All homeschoolers welcome!
This event is recommended for students aged 12 and up. You may bring your younger children, but please remember to supervise them at all times.
Note: Selected talks will be available for purchase as audio after the conference.
Other InformatION
Parking:
Visitors can park in Parkade A/B and Lots C, D, E, F, HP, J, and T. The rate is $5.00 per entry. Click here for a parking map of the NAIT campus.