Camps
WISDOM Camps are an important part of the WISDOM experience. Come be uplifted by spending time with like-minded families. We do our best to include all ages in the events of our camps, and all of our camps are designed to be taken in by the whole family.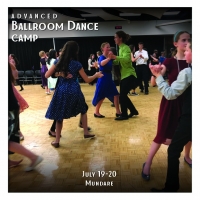 Ukrainian National Hall, Mundare, AB
The ultimate dance camp. Advanced Ballroom Dance Camp will include Advanced Foxtrot and Advanced Waltz. More patterns in the Jive, Rumba and Cha Cha will be introduced throughout. Plan to also expand your repertoire with Old Time Dances, the Tango or even the Charleston.
Families provide their own food, plus a main dish and a salad or dessert for the pot luck banquet. Beverages will be provided. The camp will culminate in a formal ball. Modest semi-formal to formal attire appreciated.
Local accommodations (camping or other) are available, but not included in the cost of the camp. Please talk to us for recommendations!
Cost: $160 per family
| | |
| --- | --- |
| Event Date | Friday, 19 Jul, 2019 |
| Event End Date | Saturday, 20 Jul, 2019 |
| Registration Start Date | Thursday, 10 Jan, 2019 |
| Cut off date | Wednesday, 17 Jul, 2019 |
| Price | $160 per family |
| Location | Ukrainian National Hall |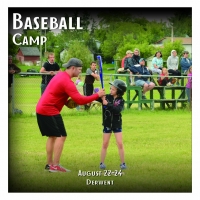 Join our ever-popular baseball camp. Begin the weekend setting up camp on Thursday, followed by a bonfire and social time. Then wake up bright and early to head to the diamonds on Friday morning! Learn new skills and develop existing ones, learning confidence and how to play as part of a team. Wrap up with a final game and pizza party!
Coaches, along with assistants and willing parents, will lead youth aged 5-18 in developing focus, perseverance, sportsmanship and teamwork that go beyond the game and back into daily life.
T-Ball - aged 5-8
Baseball Group A - aged 8-12
Baseball Group B - aged 13+
Please register before July 28.
| | |
| --- | --- |
| Event Date | Thursday, 22 Aug, 2019 |
| Event End Date | Saturday, 24 Aug, 2019 |
| Registration Start Date | Thursday, 10 Jan, 2019 |
| Cut off date | Sunday, 28 Jul, 2019 |
| Price | $195 per family |
| Location | Living Water College near Derwent |