Indoor Rock Wall Climbing - Calgary G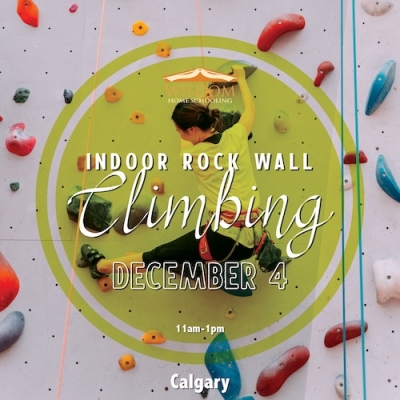 When: December 4, 2023 from 11 - 1pm
Who: Ages 10+
Where: Calgary Climbing Centre - Rocky Mountain Location - 10721 West Valley Rd. SW, Calgary, Alberta
Top Rope
This two-hour class is will teach you the basic skills required to top-rope climb and belay. Top rope climbing is where the climber is securely attached to a rope that runs through a fixed anchor at the top and back down to the belayer at the base of the climbing route. Learn how to put on your harness, tie the proper knots and manage the rope belay systems. You and your partners will climb together under the supervision of our instructors.
All climbers must have:
A completed CCC Waiver
Comfortable clothing to climb in
Clean shoes to climb in
A waiver must be completed for each participant or anyone who will be going into the climbing areas (teachers/volunteers).
If participants are under 18, they must be completely filled out by a parent or legal guardian. If participants are over 18, they must have government issued photo ID.
We recommend that you 10 minutes before your lesson's start time.
Parental presence is required.
Event Properties
| | |
| --- | --- |
| Event Date | Monday, 4 Dec, 2023 |
| Event End Date | Monday, 4 Dec, 2023 |
| Cut off date | Tuesday, 28 Nov, 2023 |
| Spots available | 3 |
| Price | $15 per climber |