Physics 30 Lab Seminar - CALGARY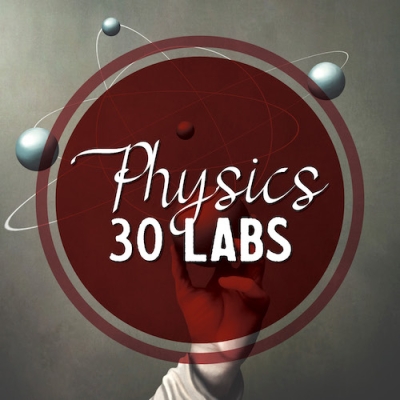 Join The Gilbertine Academy high school students for a term of physics labs! Whether you're working toward high school physics credit or want to have a solid understanding of labs, this is an excellent opportunity for your student.
Students in the Physics Laboratory 2023-2024 seminar will gain experience in using the scientific method, laboratory skills, and lab write ups pertaining to Physics.
In Physics 30, students will study and conduct experiments regarding: Momentum and Impulse (toy car collisions); Forces and Fields (determining factors that affect electrical force between two charged objects); Electromagnetic Radiation (using chocolate to calculate the speed of light); Atomic Physics (creating and analyzing models to understand the nature of an atom).
In both Physics 20 and 30, students will be coached and mentored in measurement, graphing, and algebraic reasoning but it is expected that they will already have adequate graphing and algebraic reasoning skills to manipulate basic algebraic equations. Also, students will do an online pre-lab assessment to ensure adequate preparation.
Seminar Dates, 2023
Online Preparation Component, 12-2pm

Monday, February 5
Monday, March 4
Monday, April 8
Monday, May 6
Monday, June 10
In-person Labs at Gilbertine Academy (1423 8 Ave SE, Calgary), 12-2pm

Monday, February 12
Monday, March 11
Monday, April 15
Monday, May 13
Monday, June 17
---
Cancellation policy: If we have to cancel an event due to low registration, we will refund your money. However, if you cancel within two weeks of a scheduled camp or event, your money can not be refunded. Without the necessary funds, your last-minute cancellation may otherwise close down an entire event.
Event Properties
| | |
| --- | --- |
| Event Date | Monday, 5 Feb, 2024 |
| Spots available | 16 |
| Price | $300 per student |