Chess: Intermediate Continuation Class Q - All Ages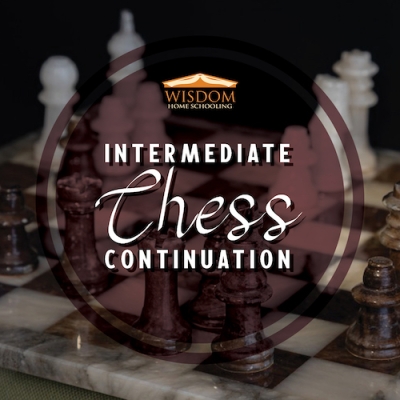 Prerequisite: Fundamentals of Chess
When: Tuesdays, June 13 – July 18
Time: 9:00 – 10am
Intermediate chess course is for students who want to learn complex concepts that revolve around seeing at least 2 moves ahead or more. This challenging 6 week course helps students reach their full potential as they master all fundamentals and start visualizing multiple variations. Classes can only be taken by students who took the beginner chess class offered by WISDOM or for students who contacted Mr Bloom directly to verify skill level.
Lessons are taught on zoom through the interactive Lichess website. The hour-long class is divided into 20 minutes of concept, 20 minutes of game and 20 minutes of personalized exercises and free homework.
Classes are a maximum of 8 students.
Meet the Tutor
Steven Bloom is a chess teacher from Quebec who ranks at a National Master level. He has taught over 500 students and 4000 lessons in private settings.
Steven has worked with homeschoolers in partnership with different associations across Canada. He loves to keep his classes engaging by asking questions every moment possible to keep the students constantly thinking. He blends education, fun, class participation and games into classes that strive to improve creative thinking and problem solving skills for all students.
---
Cancellation policy: If we have to cancel an event due to low registration, we will refund your money. However, if you cancel within two weeks of a scheduled camp or event, your money can not be refunded. Without the necessary funds, your last-minute cancellation may otherwise close down an entire event.
Event Properties
| | |
| --- | --- |
| Event Date | Tuesday, 13 Jun, 2023 |
| Spots available | 2 |
| Cut off date | Monday, 12 Jun, 2023 |
| Price | $140.00 |