Nature Hike at Mctaggart Nature Reserve / Larch Sanctuary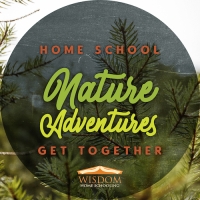 When: September 29, 2022 11am
Join us for a hike through the Mctaggart Nature Reserve (one of our family's favourite places to explore!) This walk is especially beautiful in autumn as the leaves and larch trees change colour! It's a tranquil nature escape as well; despite being in the city and near major roads, you can barely hear the sounds of traffic and city life. Instead, notice the wind whistling through the trees, the babbling of Whitemud Creek, the slight ripples of Oxbow Lake and the chipping of white-throated sparrows. The area is also great for bird watching and wildlife sightings.
Trail conditions: Narrow dirt trail overgrown in some areas and muddy/slippery after rain. Many roots stick out on the trail that could pose a tripping hazard. Lots of sharp, short upward and downward inclines.
Difficulty: Moderate
Signage is not obvious for parking at Larch Sanctuary. We will be parking on south side of 23 ave, right turn heading east bound (between Rabbit Hill Road and 119 St)
Good maps location: https://goo.gl/maps/WJE1ZngYWKXhMzTU7
All ages are welcome.
RSVP to Sarah @ 780-966-5102 (text or call)
Event Properties
| | |
| --- | --- |
| Event Date | Thursday, 29 Sep, 2022 |