Nature Hike Rainbow Valley Ravine (Whitemud Ravine South)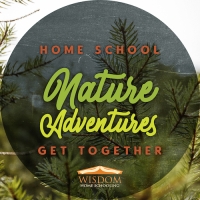 When: October 7, 2022 1 pm
Whitemud Ravine is a nature reserve in the heart of the city, complete with old-growth forest, over 150 species of birds and several species of wildlife. Despite its proximity to busy roads like Whitemud Drive and 23 Ave, it's a great place to distance yourself from the bustle of the city, bird watch, and of course, #trekthetrails.
Trail conditions: Moderately flat with some inclines, gravel path and dirt path
Difficulty: Easy
Parking: Park at the lot just off Rainbow Valley Road, before you reach Snow Valley.
Good maps location: https://goo.gl/maps/NGWknUpUyoyCqjpJ8
All ages are welcome.
RSVP to Sarah @ 780-966-5102 (text or call)
Event Properties
| | |
| --- | --- |
| Event Date | Friday, 07 Oct, 2022 |
| Cancel Before Date | Monday, 27 Jun, 2022 |