We're getting close to our online grad event, and we need your photo for the slideshow and for the July magazine (along with a bio). If you're attending the grad, please register now! If you're not attending the online grad, please reply to this email with your photo (either a formal grad photo or a casual shot) so we can get it into the slideshow in time.
---
Graduation Celebration - Register Now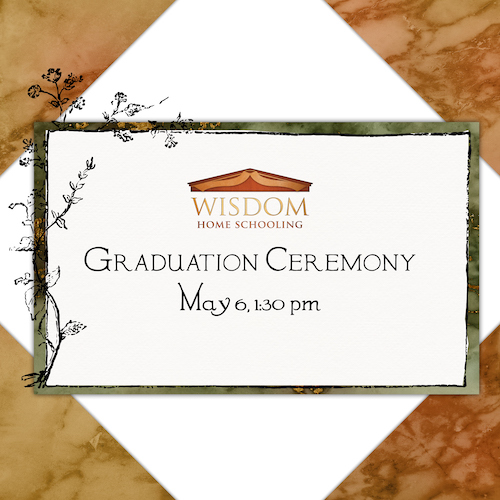 WISDOM's graduation celebration will take place on Saturday, May 6 at 1:30pm. This year's grad will be online via Zoom.
A presentation will be followed by a slideshow of our grads. The event should be done within an hour and a half, giving you plenty of time to continue the celebration with family and friends that day if you desire.
Register now for this free event, being sure to upload a photo of your graduate, to appear in the grad slideshow.
NEW: Graduates and their families are invited to attend a ballroom dance on the evening of May 6 in Edmonton. This event is free for grad families but we are almost out of room, so register now.
---
Slideshow submission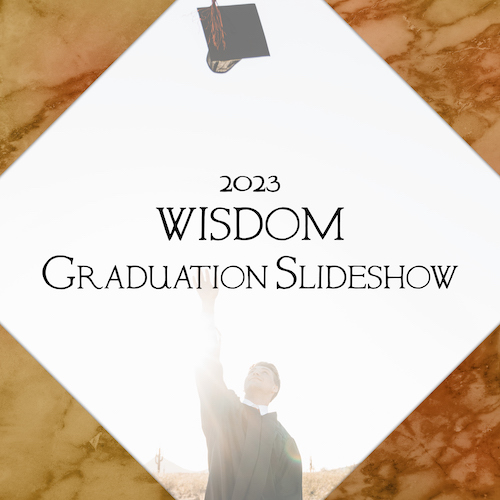 Part of the grad celebration is a slideshow of our Class of 2023. We would love to share your photo, whether it is a formal grad photo or a good casual snapshot. You're welcome to take a photo of your grad holding a WISDOM Class of 23 sign, found here.
You may upload the photo as part of your registration for the grad ceremony, or email it to .
---
Grad Magazine Feature (bio/photo)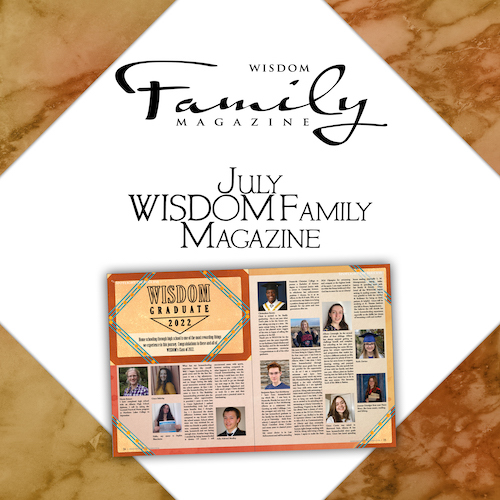 The July WISDOM Family Magazine will feature bios and photos of our graduates! If you prefer to send only a name and photo, or only a name, please do so.
If you'd like to publish a bio, your graduate may write one in first or third-person. Send us a few lines or a couple of paragraphs about your home school journey through high school, and plans for the years to come. (See p24 in last July's magazine to see what others included.
Please send bios, photos, or just names and photos
---
Transcript & High School Completion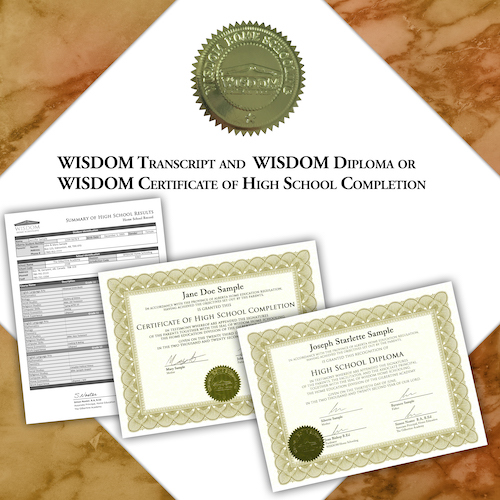 As your graduate heads into the next phase of life, they may find it useful to have recognition of high school completion.
You may request a parent authorized Transcript, and see procedure for either a WISDOM Diploma or WISDOM Certificate of High School Completion, here.
---
Grad hoodies
Commemorate the occasion!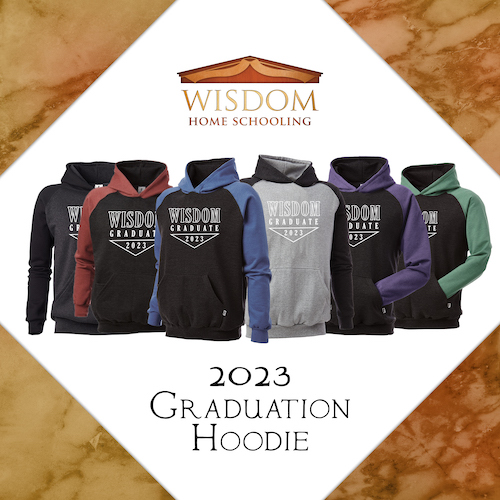 Order your grad hoodie here. Choose from 7 colour options, all with a vintage puff emblem on the front and the option of your grad's name embroidered on the sleeve.
Because the hoodies are a special order, we want to put it in early enough to send out to you by the end of June.
---
Grad tassel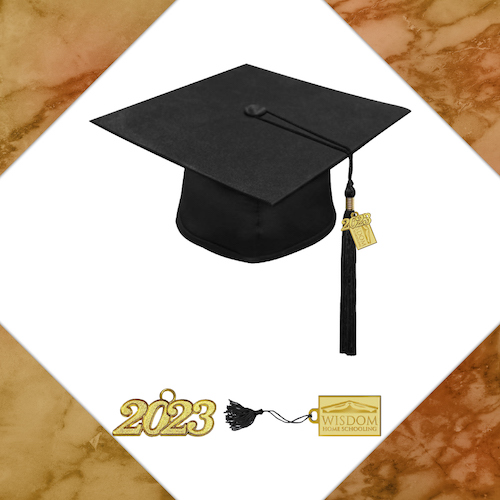 Class of 2023 WISDOM Grad Tassels come with two charms - a brass-finish WISDOM tag and the year charm.
Order here by May 15 and we will mail it out to you in June with the grad hoodie. If you need it sooner, just email and let me know after you've placed your order, and we will do our best to accommodate your request.
---
Don't forget to print and display a grad sign to celebrate this achievement!