News
Open House Events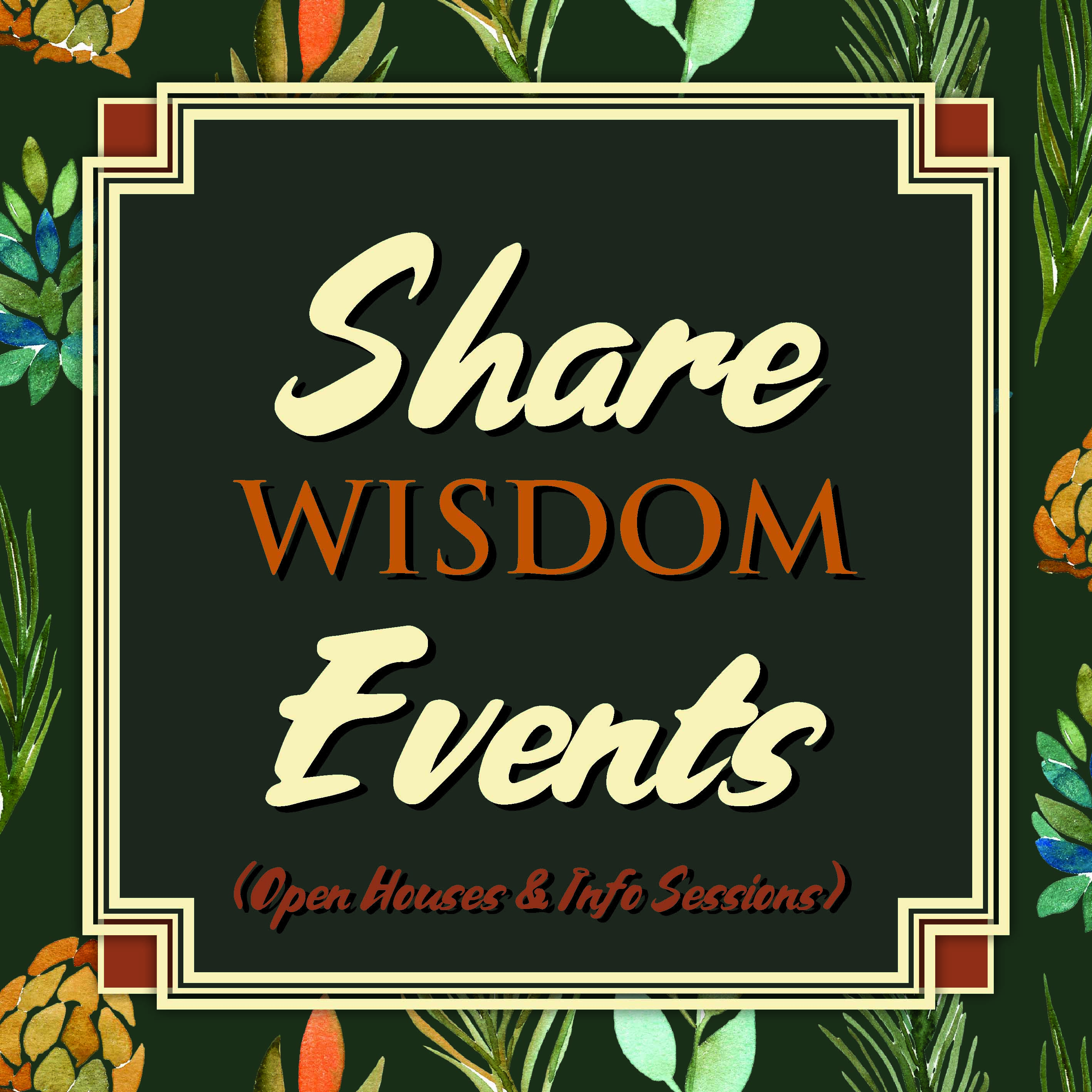 Come learn about home schooling and about how WISDOM can help your family achieve your unique goals. Our Spring Open Houses and Information Sessions are open to the public. Some events include socials for the whole family, while others are adult-only information sessions.
These "Share WISDOM" events are going on all over Alberta right now. The events in Grande Prairie, High Level, La Crete and Westlock were great successes, but there are still more coming up! You're welcome to join us at one or more events, too. For most events, we ask that you RSVP so we can prepare.
Coming Up:
Medicine Hat Spring Social Sunday, 06 May, 2018
Lakeland Information Session Tuesday, 08 May, 2018
Hinton Information Booth Saturday, 12 May, 2018
Lethbridge Spring Social Monday, 14 May, 2018
Edmonton Information Session Wednesday, 16 May, 2018
Fort McMurray Spring Social Thursday, 24 May, 2018
Central Alberta Spring Social Sunday, 27 May, 2018
Calgary Ice Cream Social Saturday, 02 Jun, 2018
Red Deer Potluck & Ball Game Sunday, 03 Jun, 2018
Lac La Biche Spring Social Sunday, 17 Jun, 2018
See you at AHEA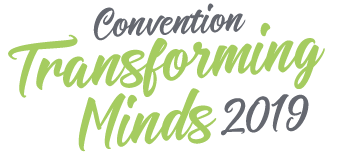 If the AHEA Convention is on your schedule, you're in for a wonderful weekend filled with excellent sessions and opportunities to meet and visit with like-minded individuals.
The exhibitor hall can also be really exciting - or overwhelming, depending on how you look at it. I always recommend that families resist the urge to 'buy all the things'... it's tempting to see the shiny new curriculum and ditch something that is working quite well. On the other hand, there are so many great finds there, and educational extras galore....
An Invitation from the Minister of Education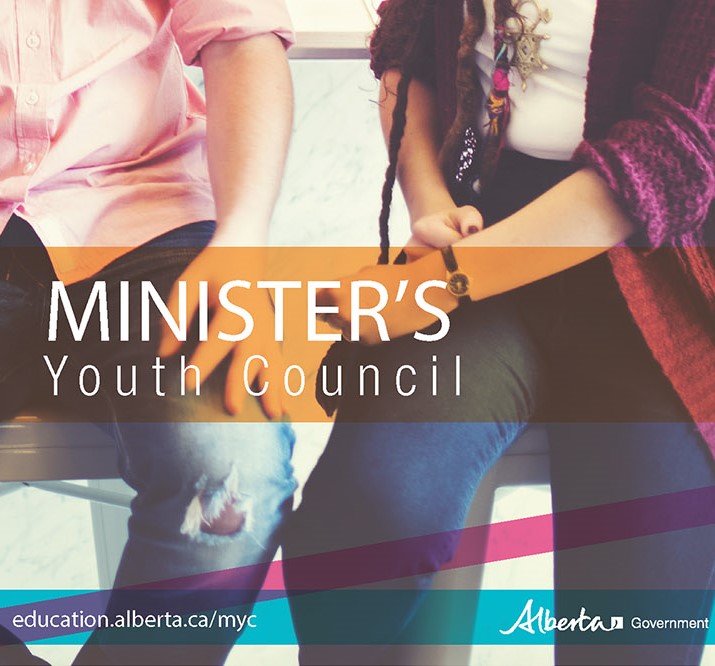 Minister of Education David Eggen has invited our students to consider an exciting opportunity:
Student voice is important for our education system, and I am proud of how the members of this year's Minister's Youth Council are sharing their education experiences and making their voices heard.
I am excited to announce recruitment for the 2018/19 Minister's Youth Council. We are looking for approximately 32 junior and senior high school students with diverse interests, identities, backgrounds and perspectives from all regions of Alberta. Of those 32, we will be accepting up to eight returning council members and at least 24 new members. The council will continue to give students the opportunity to build their leadership skills at the provincial level, make an impact on education and leave a legacy that will last well into the future.
Students can apply directly to Alberta Education before March 30, 2018. For more information, I invite you to visit our website at education.alberta.ca/myc.
Should you have any questions regarding the provincial student engagement strategy, please contact Mark Bevan, Director, Strategic Engagement Branch, at This email address is being protected from spambots. You need JavaScript enabled to view it. or 780-644-1809 (toll-free by first dialing 310‑0000).
I look forward to working with students and ministry staff to promote promising practices in how students and adults can co-create collaborative, working relationships that help to shape the education system, and ultimately prepare Albertans for success.
Sincerely,
David Eggen
Minister
cc: Superintendents of Public, Separate, Francophone and Charter Schools Boards
Executive Directors of Stakeholder Associations
First Nations Education Directors
Private Schools
Communications Contacts at School Divisions
Register for Upcoming Events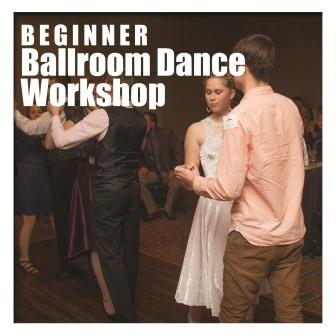 Have you checked out our upcoming events list? Register promptly to ensure your spot!
Trailhead Climbing & Fitness33 McKenzie Cres, Red Deer County, AB
Event Date: Friday, 20 Apr, 2018
Westlock, AB
Event Date: Saturday, 21 Apr, 2018
Last Chance to Register for Online Courses
Sign up now for the Spring Term of our Socratic Dialogue Online Program.
Registration closes Friday, January 19 at 5pm.
Classes start the week of February 6.
WISDOM's online program can be considered a classical program in two senses of the word. The majority of the readings are original classics, whether in Literature, Mathematics, Science, Philosophy, or Theology. The method of learning in most of the online courses is through Socratic dialogue, which means that the students are expected to use their minds in defending their ideas, and challenging one another's grasp of the book and of the truths contained within it. This method strengthens the students' memory, and begins to accustom them to using correct grammar, logical thinking, and persuasive speaking, which are the first three liberal arts.
Click here to learn more about WISDOM's Socratic Dialogue Online Program.
Click here to view course options and sign up for our Spring Term
Merry Christmas!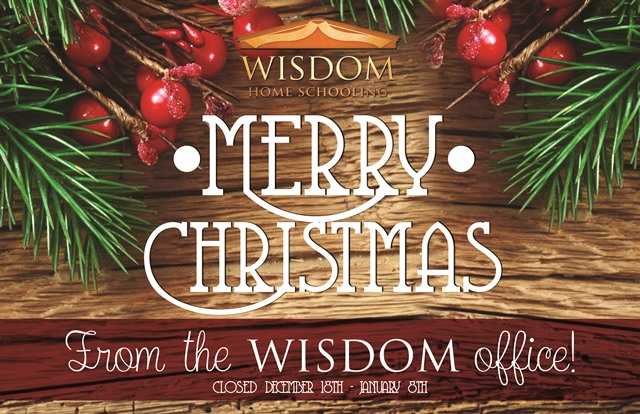 If you require assistance over the holidays, please contact a member of the Parent Advisory Council. We're still accepting new students, and you can find more information about that here.
Enrollment Deadline September 29**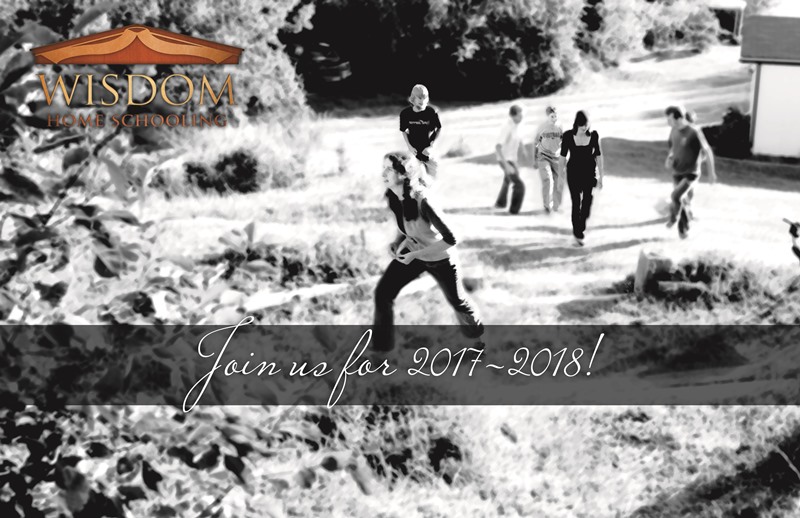 Are you ready to begin home educating? We're here to help!
The enrollment deadline for 2017-2018 is September 29. However, wherever your student is on September 29 is where their funding will go. If you want to home school, please don't send your child to school tomorrow - don't even go there to pick up their books. Contact us first thing, and we can help you get things set up. Conversely, fill in the notification form and send it to us now, and we will get in touch with you and with your child's school.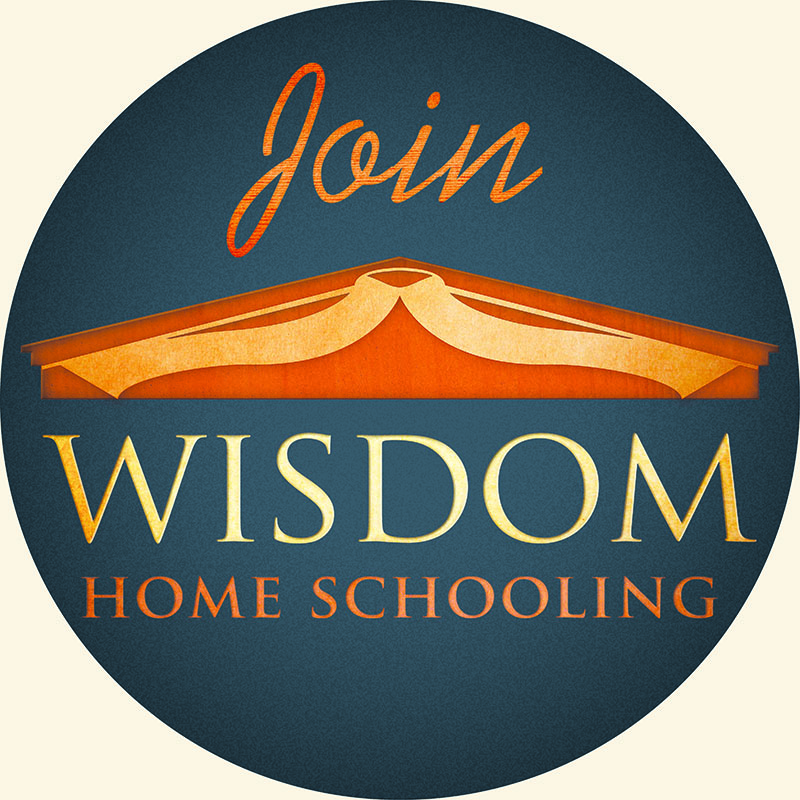 High School and Beyond 2017
This year's conference is designed to inspire youth and parents to explore, embrace and enjoy the Open Roads that home schooling through high school offer.
Join us to:
invest in your own education
speak with and interact with post-secondary institutions and employers
plan for your important years
meet up with friends and form new friendships, too
Graduation 2017 - Hoodies and Tassels
The deadline to order Grad Hoodies is June 12, 2017. Tassels and Charms are in stock and ready for purchase. For more details and a larger view, please click on the image.