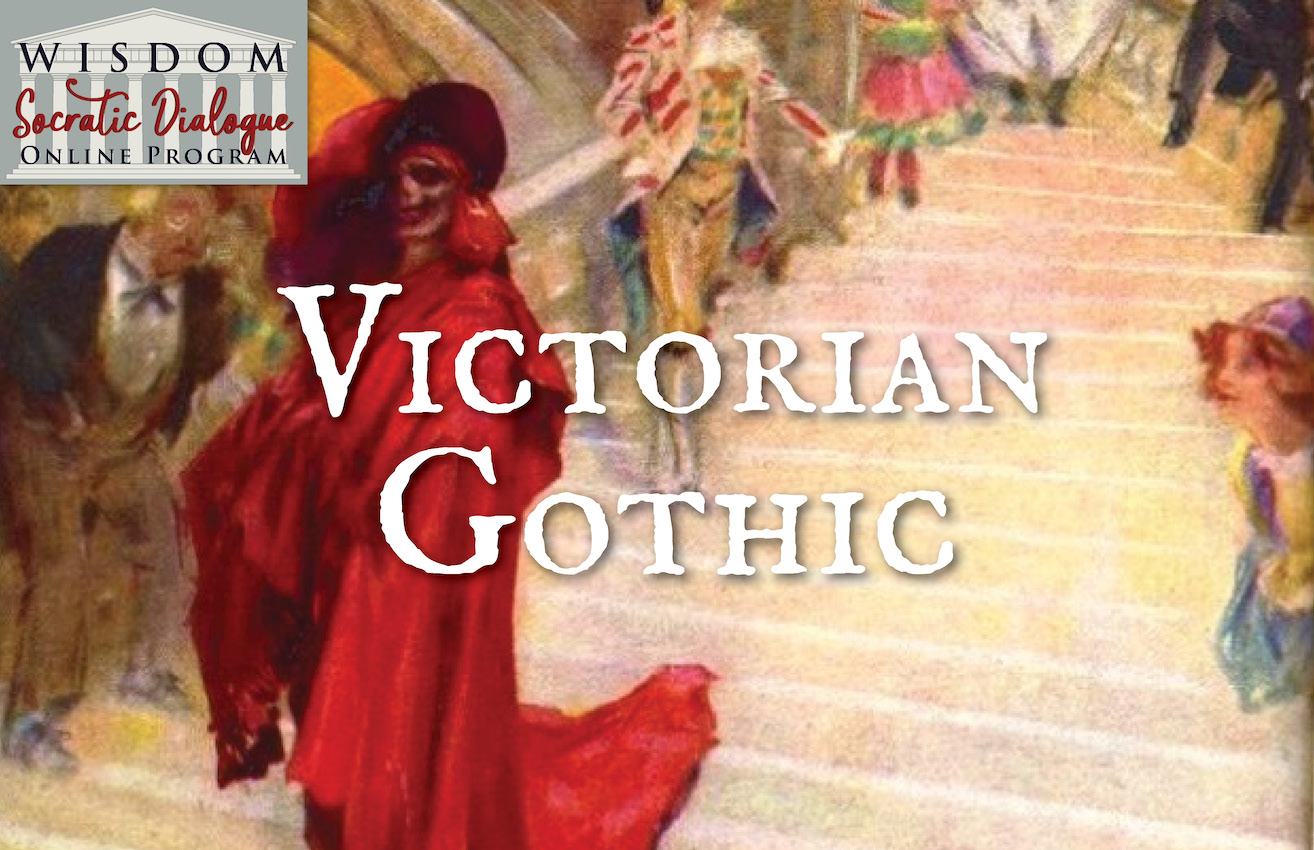 Senior Course (14 yrs and up), $185 – Prerequisite: One Intermediate Level course
Explore some of the most dramatic, mysterious, and thrilling tales ever told. Witness anew the gripping battle between good and evil. How are we to succeed in confronting the forces of darkness? What happens when man tries to play God? These beautiful works of Victorian Gothic literature shed the light of truth upon the desperate struggles of their characters. Some of the scenes are undoubtedly grim, but the subject matter is not written for mere sensationalist reasons, but rather to reveal the true nature of evil and affirm the triumph of beauty, truth, and goodness. Gothic literature tears the mask off of evil and exposes its lies, like a light shone into a corner that casts out and destroys the darkness.
Important note on the readings for Victorian Gothic:
All readings will be provided in an online format to registered students, although students may wish to obtain hard copies for ease of reading.
If you do prefer to have a physical book, please make sure that the book is unabridged (most should be). Please also avoid reading introductions or interpretations of the stories before you read them and discuss them in class. The goal of this course is to let the stories speak for themselves, as the authors intended.
---
Reading List:
Frankenstein by Mary Shelley
Dracula by Bram Stoker
The Phantom of the Opera by Gaston Leroux
The Picture of Dorian Gray by Oscar Wilde
The Strange Case of Dr. Jekyll and Mr. Hyde by Robert Louis Stevenson
Jane Eyre by Charlotte Bronte
Short Story Anthology by Edgar Allan Poe: The Masque of the Red Death, The Black Cat, The Tell-Tale Heart, The Oval Portrait
Short Story Anthology by Nathaniel Hawthorne: Dr. Heidegger's Experiment, The Birthmark, Young Goodman Brown