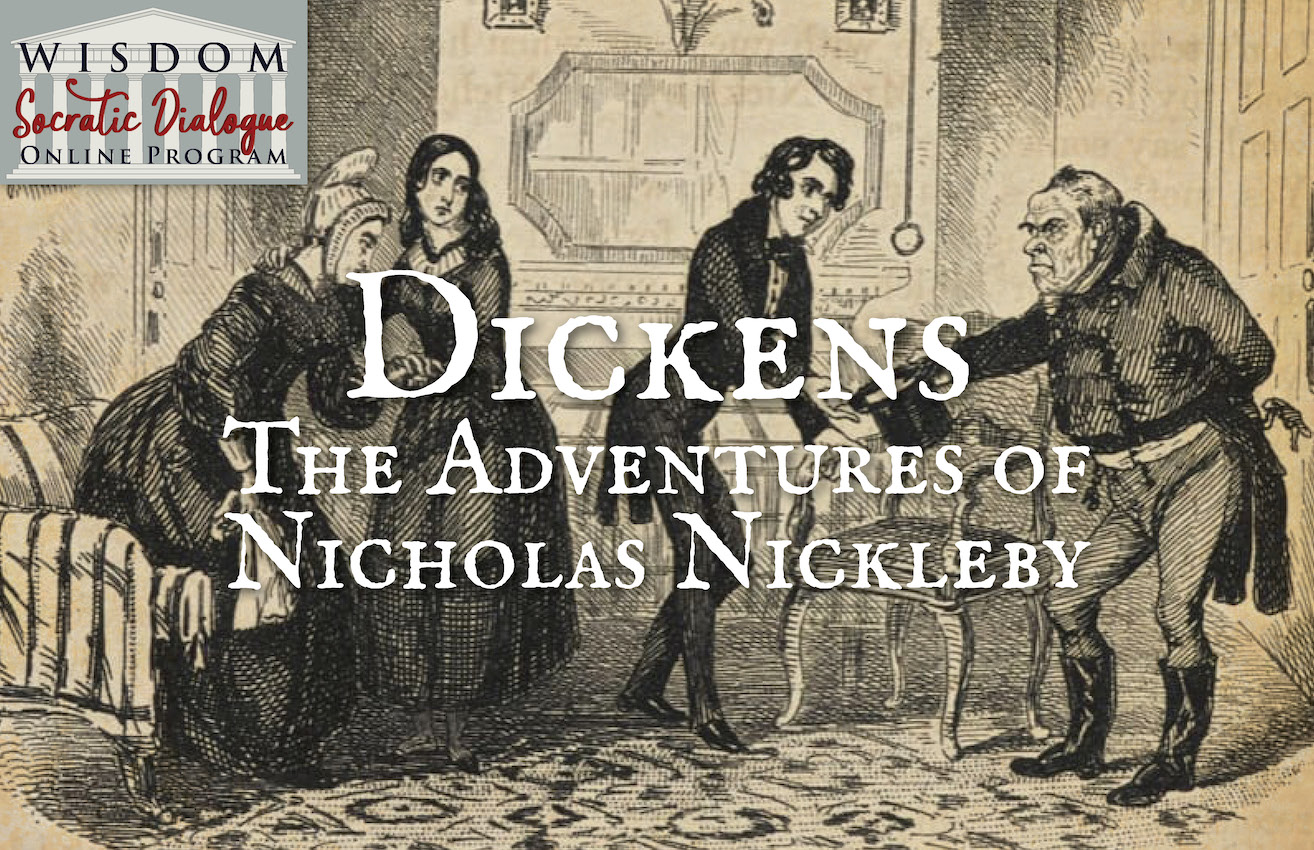 Intermediate Course (13 yrs and up), $185 – No Prerequisite
By utilizing the Socratic Method of discussion, students will uncover timeless truths embedded in Nicholas Nickleby.Hot-tempered, daring, and wonderstruck Nicholas Nickleby breaks the law to save his friend Smike from his tyrannical, one-eyed master. Only nineteen years old, the two of them find themselves on the run, seeking their fortune wherever they can find it. Hilarity strikes as Nicholas finds himself in crazy situations only Dickens could dream up, but he must also use his wits and his fists against an array of villains who are determined to destroy him. Drama, humour, true love, tragedy, and surprises abound in a young Charles Dickens' masterpiece.
The reading will be provided in an online format to registered students, although students may wish to obtain a hard copy for ease of reading.
---
Reading List:
Nicholas Nickleby by Charles Dickens