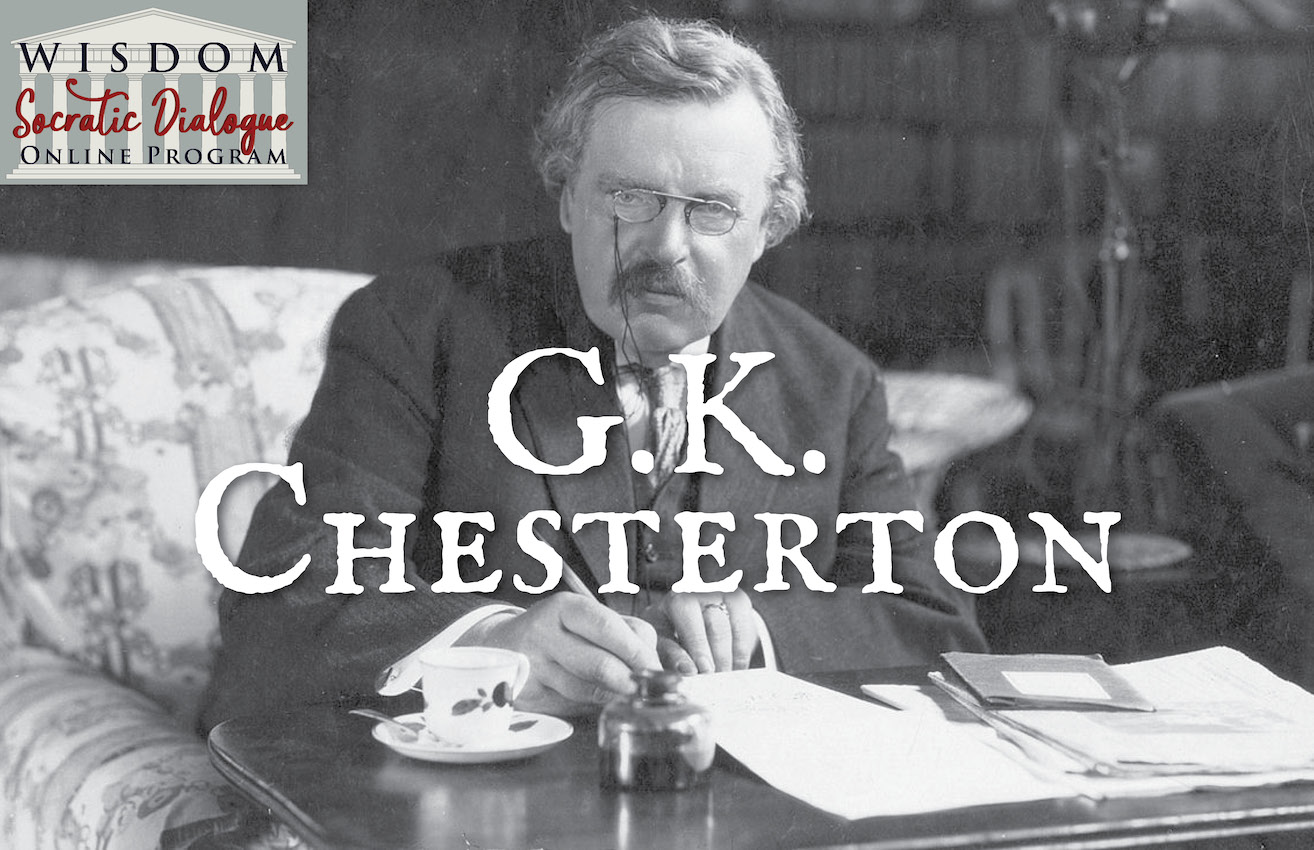 Senior Course (14 yrs and up), $185, 14 week course – Prerequisite: One Intermediate Level Course
Never was there a man more timeless than G.K. Chesterton. His writings span the turn of the century, yet read as applicably to our 21st century culture as to his own era. This course will delight its participants with the craft of excellent storytelling. Chesterton clearly knows that one of the simplest ways to learn is through narrative, not lecture, and one can tell that G.K. also finds this method a delightful way to teach. Students will examine both his fiction and non-fiction works with a special emphasis on Chesterton's refreshing response to modern philosophy.
All readings will be provided in an online format to registered students, although students may wish to obtain hard copies for ease of reading.
---
Reading List: (All works are by G.K. Chesterton)
Father Brown Mysteries
The Napoleon of Notting Hill
Orthodoxy: The Maniac & The Ethics of Elfland
Lepanto (poem)
Manalive
Magic
The Man Who Was Thursday