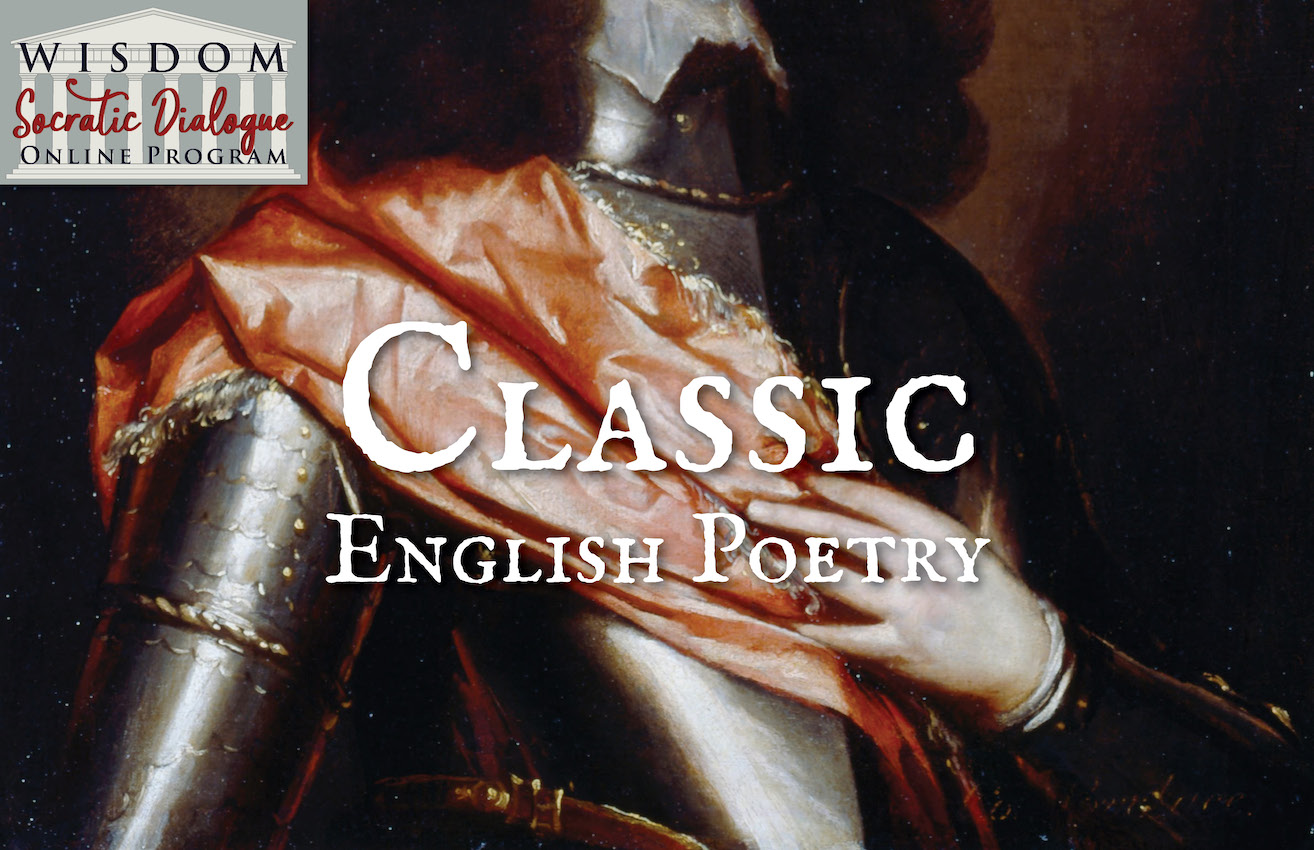 Intermediate Course (13 yrs and up), $185, 14 week course – No prerequisite
This course is a delightful introduction to the poetry of the English language with a focus on learning to understand and take pleasure in verse. While gaining the skills and nuance of reading poetry, students will concentrate on a different theme each week and study how various poets explore and challenge that theme through their poems. This is primarily a reading course, but students do have the voluntary opportunity to write and share their own verse in imitation of the week's poems.
All readings will be provided in an online format to registered students.
---
Students will study a poetry collection that follows the natural themes of man understanding himself, his Creator, nature, love, loss, and laughter. A wide variety of works and poets are considered, including Shakespeare, Tennyson, Dickinson, Wordsworth, Manley Hopkins, Longfellow, Yeats, Frost, and many others.
Sample Lesson:
Week 1: How to read and understand poetry

Prodigal Son (Rudyard Kipling)
The Eagle (Alfred Tennyson)
To Lucasta on Going to the Wars (Richard Lovelace)
The Conqueror Worm (Egar Allan Poe)
April Rain Song (Langston Hughes)
Nothing Gold Can Stay (Robert Frost)