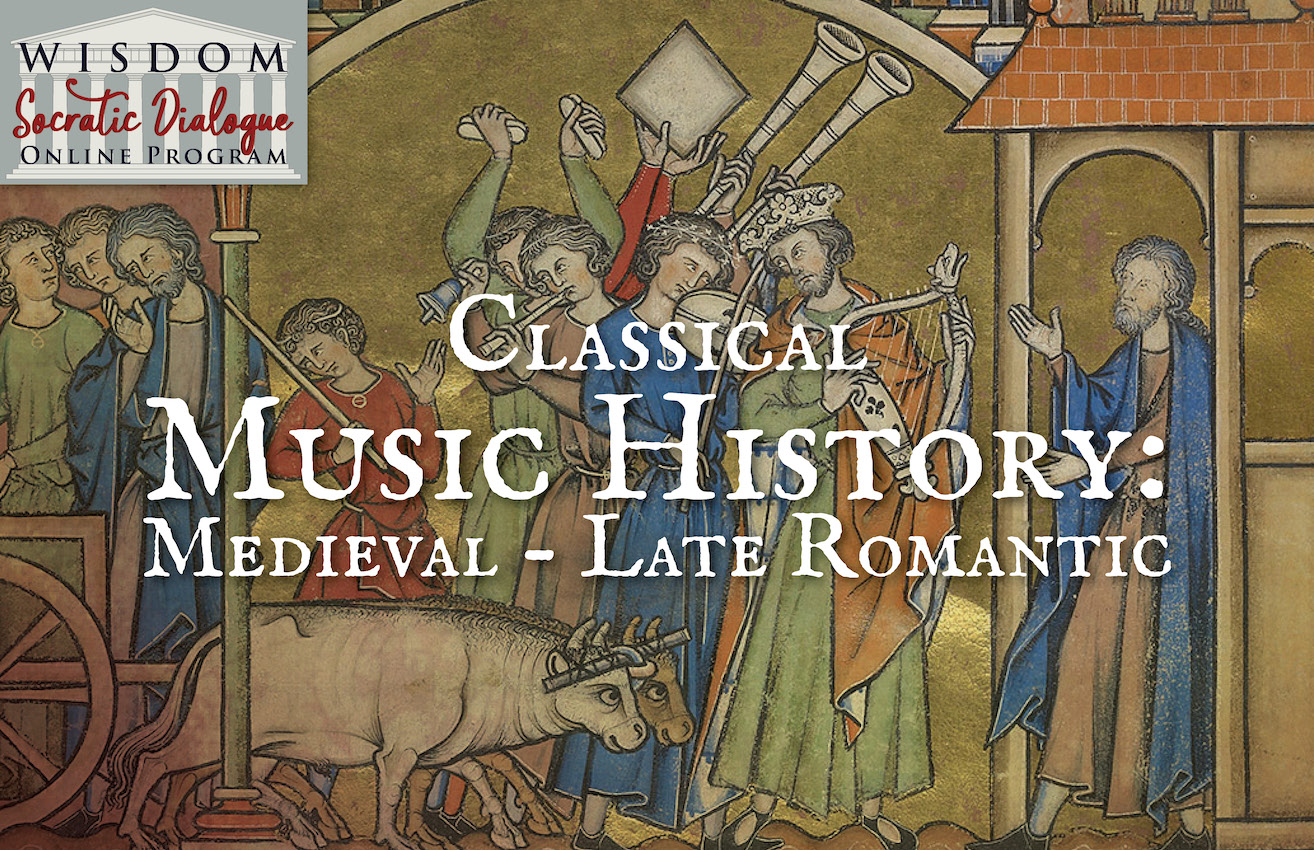 Intermediate Course (12 yrs and up), $185, 14 week course – No Prerequisite
*Newly Revised*

It has been said by many that "Music is the universal language of mankind"; music tells a story through the use of sound to convey emotion and depict imagery throughout the ages. In this course, students will listen to the works of the masters, spanning the centuries, and discover the light that music sheds in the understanding of truth. They will engage in listening activities, readings, and class discussion to experience the historical processes by which musical styles grow, develop, mature, and decline. This process will help them to make connections between historical eras, art and music to understand the role music plays in the bigger picture of the elements that have shaped our cultures and societies.
This course covers the music periods of medieval music (1150-1400) through to the late Romantic era (1860-1920).
All readings and recordings will be provided in an online format to registered students.
---
Sample Lesson:
Week 1: Medieval Music (1150-1400)
Read: Lesson 1
Listen: Medieval Era Playlist