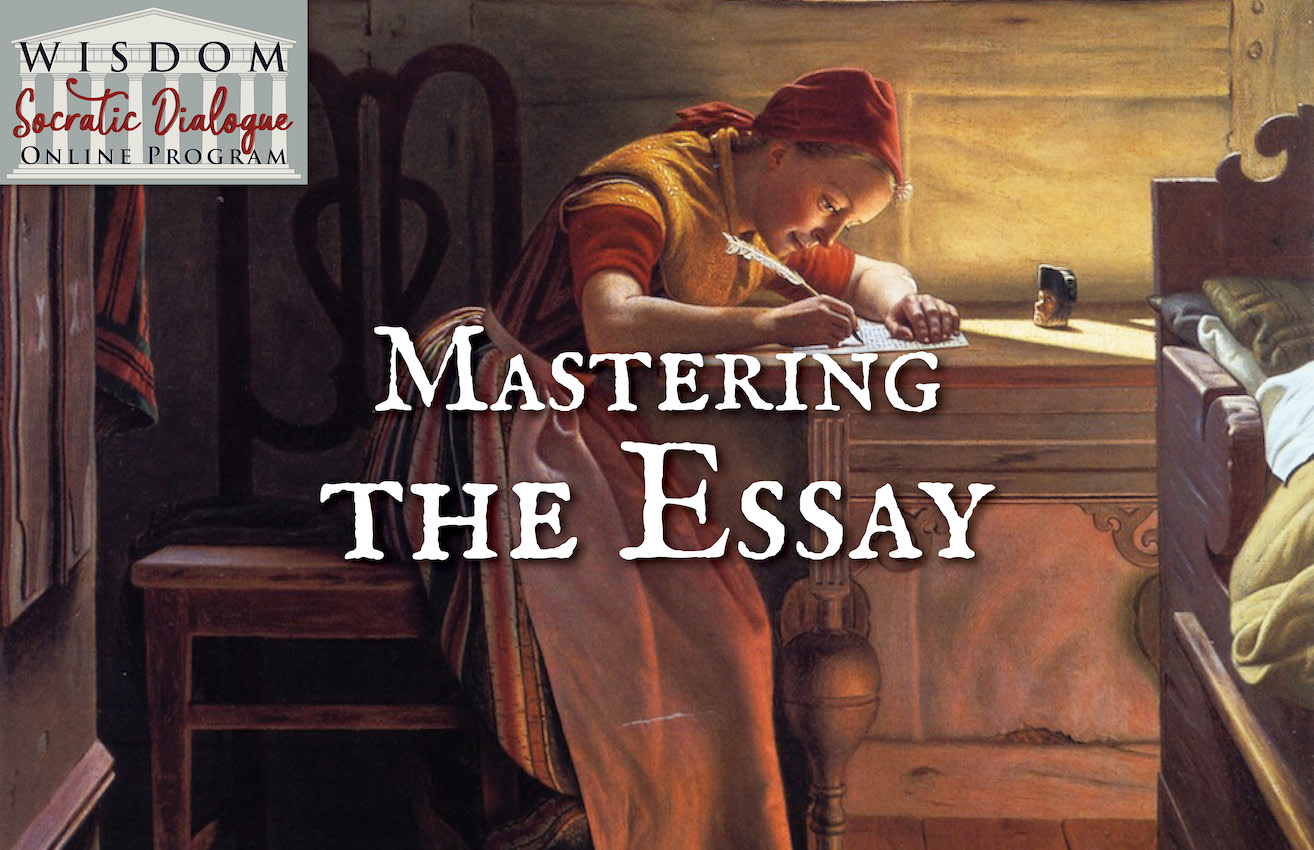 Senior Course (14 yrs and up), $325.00, 14 week course– Prerequisite: Intro to High School Writing
(If an interested student can demonstrate sufficient writing ability at a high school level, they can contact Nicole Noster, , for a possible exemption from the prerequisite.)
Sharpen the sword of your thought and make it clear, strategic, and effective! Writing an essay is so much more than cover pages and footnotes – it's the process of bringing truth to life in ink on the page! This hands-on course demystifies the essay-writing process, walking students through the mechanics of writing argumentative, research, personal, and literary essays in a practical way. Students complete a writing assignment every week and study stellar examples of great writing to inspire their own work. They meet in class with other students to discuss the writing process, and receive a short private tutorial time weekly with the tutor. This is WISDOM's most challenging writing course, and students will gain valuable writing skills if they are strongly committed to the process of their study.
Extra private 30 minute tutorials are available upon request. (Cost: $25/tutorial)
Please contact Nicole Noster to receive more information or to book additional tutorials:
All readings and course material will be provided to students in an online format.
---
The course outline covers the following concepts:
Strong Thesis Statements
Outlines & Specific Paragraph Characterization
Research & Citation
Essay Types: Compare/Contrast, Expository, Cause & Effect, Personal
Essay Revision
Essay Synthesis
---
Sample Lesson:
Week 4: The Compare & Contrast Essay (Write a compare & contrast essay with an interesting title)
Lesson: The Compare & Contrast Essay
Readings:This week you must read two accounts of King Arthur's death. The situation is this – Mordred, King Arthur's villainous son, has come to challenge his father in battle with a great army.