Classic Mystery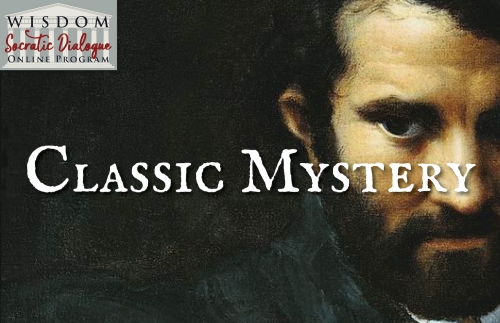 14 yrs and up, $185 – Prerequisite: One Intermediate level course
Whodunit – and why? Plunge into the whirl of profound truths that weave through these beloved masterpieces of mystery literature. Discover the foggy secrets of the first detective novel ever written, match wits with Sherlock Holmes, and test your own solution to a mystery its own author died without revealing! Both thrilling and full of timeless ideas, these stories are a true treat for mystery-lovers.
Thursdays, 9 – 10:30 AM - FULL
Classic Mystery Ben van den Bosch
Since this course is full, feel free to register for the waiting list. Another section may be opened if sufficient interest is shown from a growing waiting list.
Event Properties
| | |
| --- | --- |
| Event Date | Thursday, 01 Sep, 2022 |
| Spots available | 0 |
| Cut off date | Monday, 08 Aug, 2022 |
| Price | $185.00 |