Intro to High School Writing A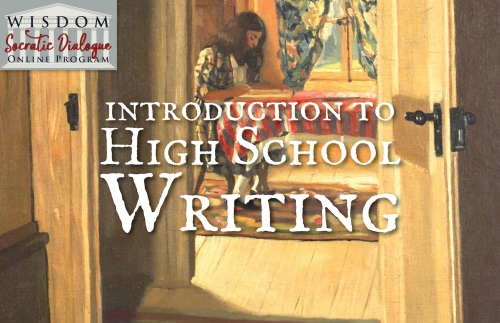 13 yrs and up, $325, 14 week course – Prerequisite: sufficient experience in English grammar to understand proper sentence structure and grammatical concepts (parts of speech, mechanics, and usage). Samples may be requested.
In this high school level writing course, students will read selections from classic literature and discuss one each week. They will also submit a writing assignment to their tutor weekly and will learn the fundamentals and techniques of good writing. This course includes private tutorial time. Assignments include: essays, short stories, poetry, fables/fairy tales etc. Students must have high-school level grasp of formal grammar and sentence structure, and a strong commitment to this course.
Tuesdays, 10:30 - 12 PM - FULL
Intro to High School Writing Catherine Mohun
This course includes private tutorial time.
Since this course is full, feel free to register for the waiting list. Another section may be opened if sufficient interest is shown from a growing waiting list.
Event Properties
| | |
| --- | --- |
| Event Date | Tuesday, 30 Aug, 2022 |
| Spots available | 1 |
| Cut off date | Monday, 08 Aug, 2022 |
| Price | $325.00 |
| Location | Online |