Computer Awareness for Parents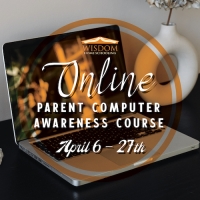 Do you ever worry about the risks and dangers that your children may face while using computers and the internet? Are you concerned about cyberbullying, online harassment, or the potential for them to accidentally share personal information online?
If these concerns sound familiar, you are not alone. As technology continues to advance and play an increasingly important role in our daily lives, it is natural for parents to have concerns about their children's online safety. That's where this workshop comes in.
Welcome to our workshop on computer safety awareness for parents! In this workshop, we will provide you with the knowledge and tools you need to ensure that your children are using computers and the internet safely and responsibly. We will cover a range of topics including:
Understanding the potential risks and dangers associated with using computers and the internet, and how to protect against them.
Keeping personal information private and secure online.
Setting appropriate boundaries and rules for children's use of computers and the internet.
Protecting against cyberbullying and online harassment.
By the end of this workshop, you will have a solid understanding of how to keep your children safe while using computers and the internet, and will be equipped with the skills and knowledge you need to help them make responsible decisions while online.
We hope that you will find this workshop valuable and informative, and we look forward to learning and growing together.
When: Thursdays, April 6 - 27th from 7-8:30pm
Cost: $100
Event Properties
| | |
| --- | --- |
| Event Date | Thursday, 06 Apr, 2023 |
| Cut off date | Thursday, 23 Mar, 2023 |
| Price | $100.00 |
| Location | Online |