By:

Janelle Mailhot
|
News
|
The deadline to order Grad Hoodies is June 12, 2017. Tassels and Charms are in stock and ready for purchase. For more details and a larger view, please click on the image.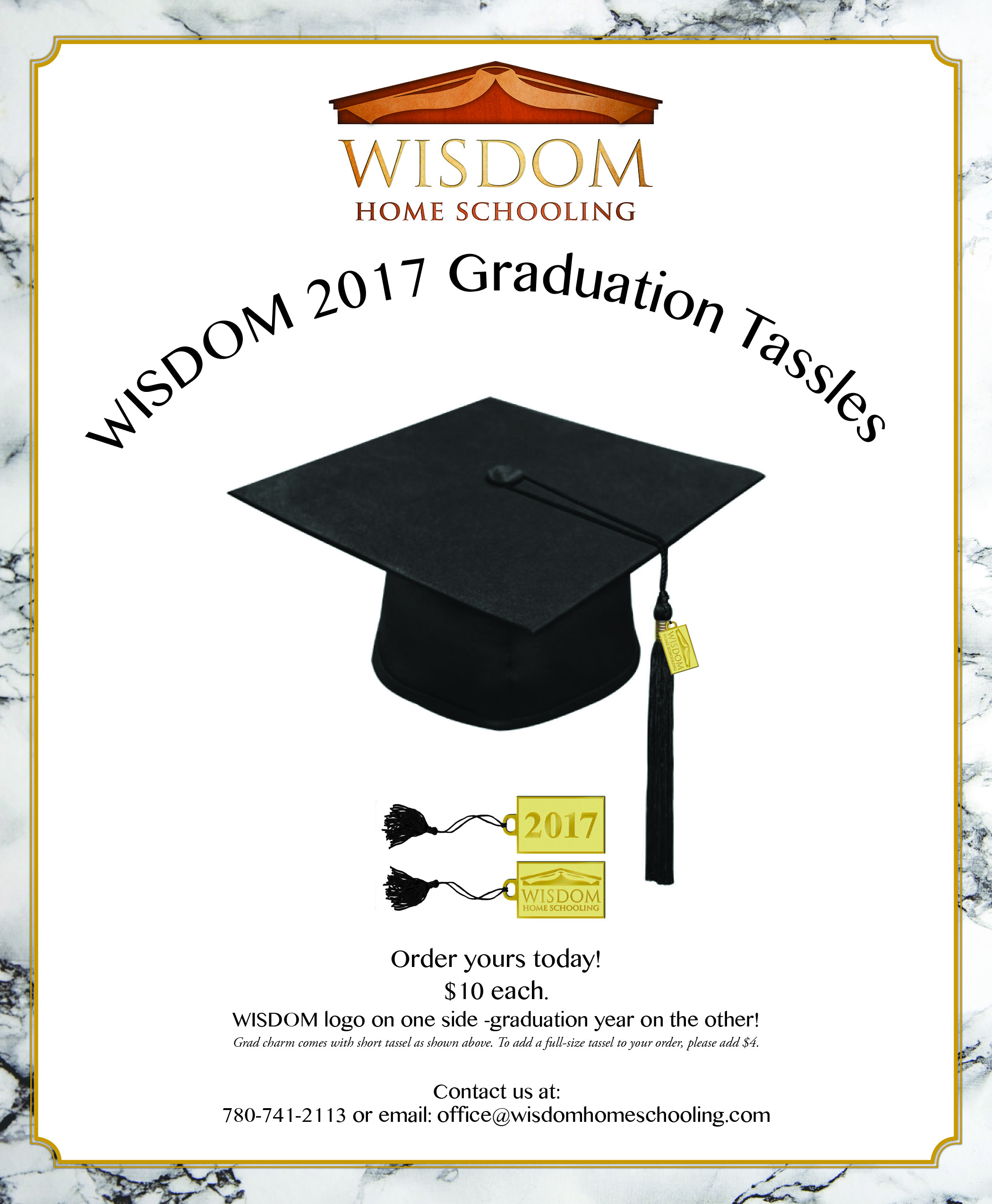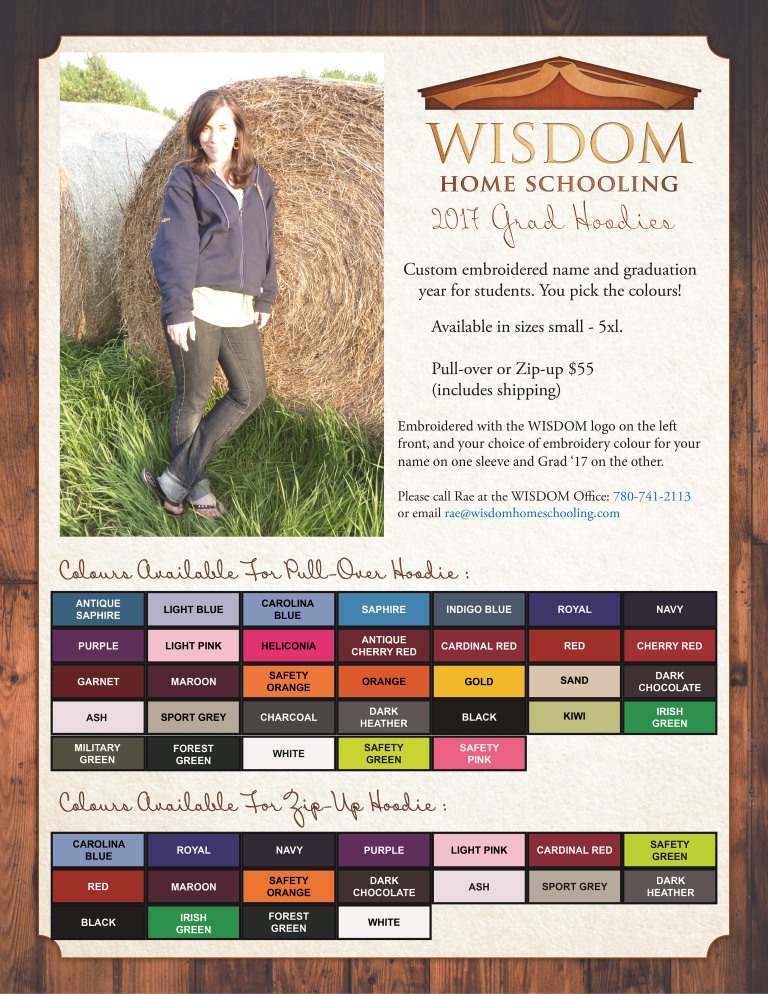 By:

WISDOM Finance Department
|
News
|
The deadline for submitting receipts or using Purchase Orders for this school year is May 31.
After that date, you have the option to carry over unused funding, but This email address is being protected from spambots. You need JavaScript enabled to view it. by June 30 that you wish to do so. This gives us time to close our fiscal year and prepare for a new school year!
Click the links below to go directly to your desired page.
How Funding Works Learn about how funding works.
Deadlines All the dates you need to know for using your home school funding.
Policy Read our funding policy and receipt submission requirements.
Claiming Funding Learn how to properly fill in our Expense Form amd claim your refund.
Expense Form Go directly to the Expense Form, download it, save it, fill it in and mail to office with your receipts.
Request a PO How to use Purchase Order numbers for select vendors.
EFT Application Apply for Electronic Funds Transfer for direct deposit of refunds.
By:

TobyLauren Burgess
|
News
|