News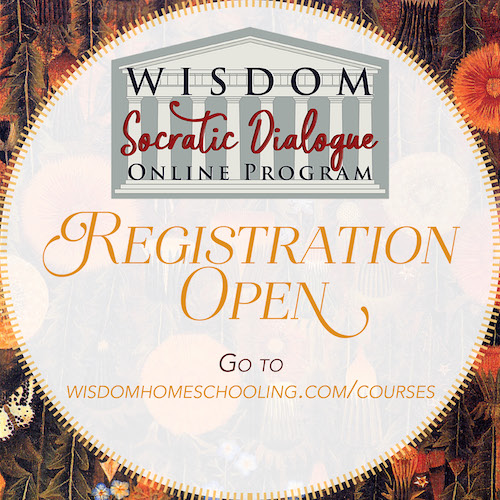 Our Socratic Dialogue Online Program is ready to go for next year. The anticipated registration launch for the fall term of courses begins at 9am on Wednesday, May 11.
Some courses fill up quite quickly, so please look at the schedule now to choose your courses prior to registration launch. A Course Year Plan has also been provided for ease of long-term planning.
If your chosen course is full, please join the waiting list, as we will open additional sections as much as possible.
Tomorrow morning, click here to go to the course listing page (sorted by course type) and register from there.
Do feel free to reach to Nicole with any questions.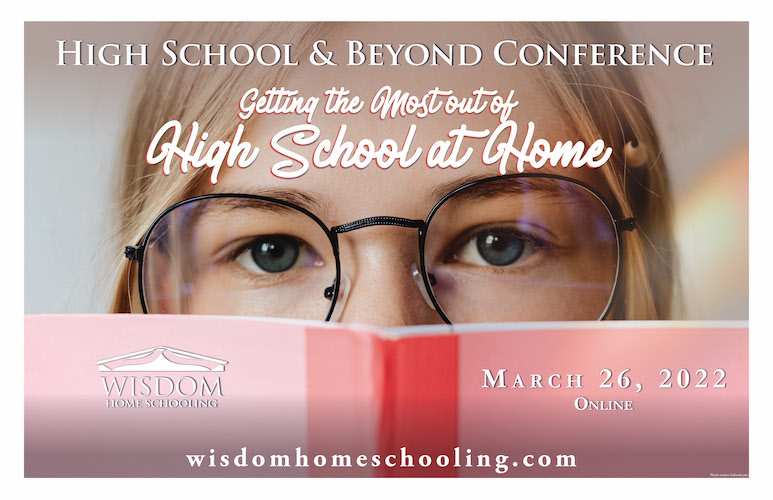 WISDOM High School & Beyond Conference
Getting the Most out of High School at Home
March 26, 2022
10 am
ONLINE via Zoom
Join our online High School Conference with speakers who will help you get the most out of high school at home, preparing you for future success.
This conference seeks to inspire youth to engage in their own education, as well as to inform and encourage parents. Parents and their students aged 12+ are invited to attend.
The day will feature engaging speakers on a variety of topics, from learning about how to maximize the home schooling years to figuring out what to be when you grow up, and learning about employability skills. We will outline the various methods for completing high school at home, walking families through the information in our high school information book.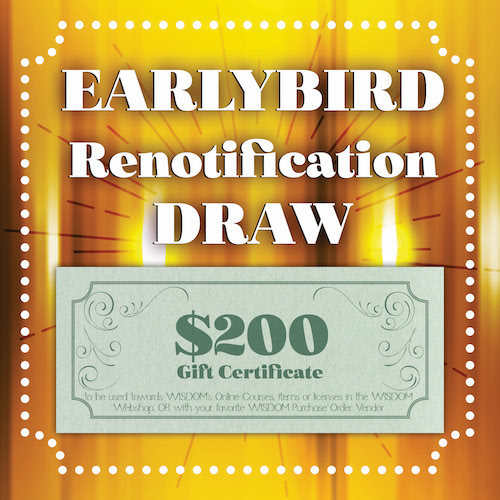 Is your family coming back to WISDOM next year? Renotify now and be entered to win $200 that you can use toward online courses, any items in the WISDOM web shop, or with your favourite purchase order curriculum vendor!
The first draw is on February 1 for anyone who renotified in January. Subsequent draws will be on the first of each month until May 1, with January renotifications having the most chances to win prizes.
Bonus: Send your 2022-23 EPP(s) to your facilitator before May 31 to be entered in a June 1 EPP draw for re-notified families!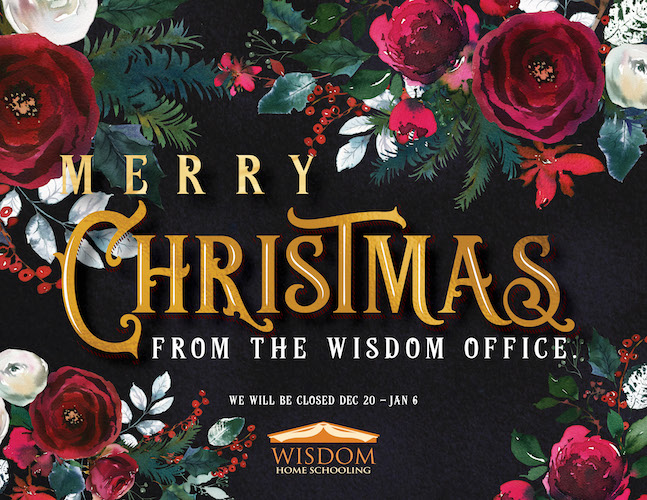 We are closed from December 20 through January 5, reopening at 9am on January 6. Have a wonderful Christmas season and we'll see you in 2022!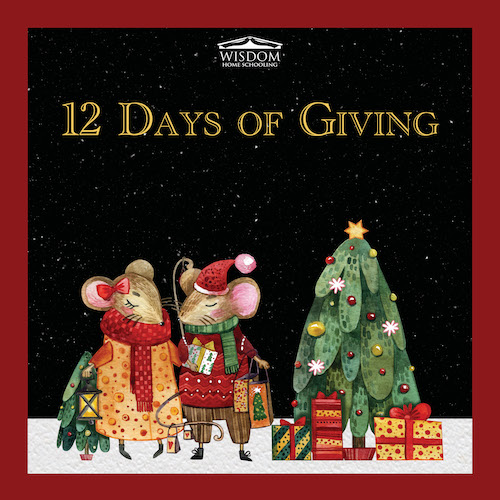 Before we close for Christmas break this year, we invite you to join us for WISDOM's 12 Days of Giving. We will have daily draws for fun and fabulous prizes, including Christmas books and crafts, WISDOM-branded merchandise and more.
Registration for Spring 2022 opened on October 20, here.
Partial registration for courses that still have spots available is NOW OPEN through January 26th. Please see the course listing here for links to registration (sorted by subject type), or you can look directly at the course registration page (sorted by the course schedule).
To join WISDOM for the 2021-2022 school year, please click here to give notification of your intent to home educate with The Gilbertine Institute. (If you were with us in 2020-2021, please click here.)
For more information, please click here.