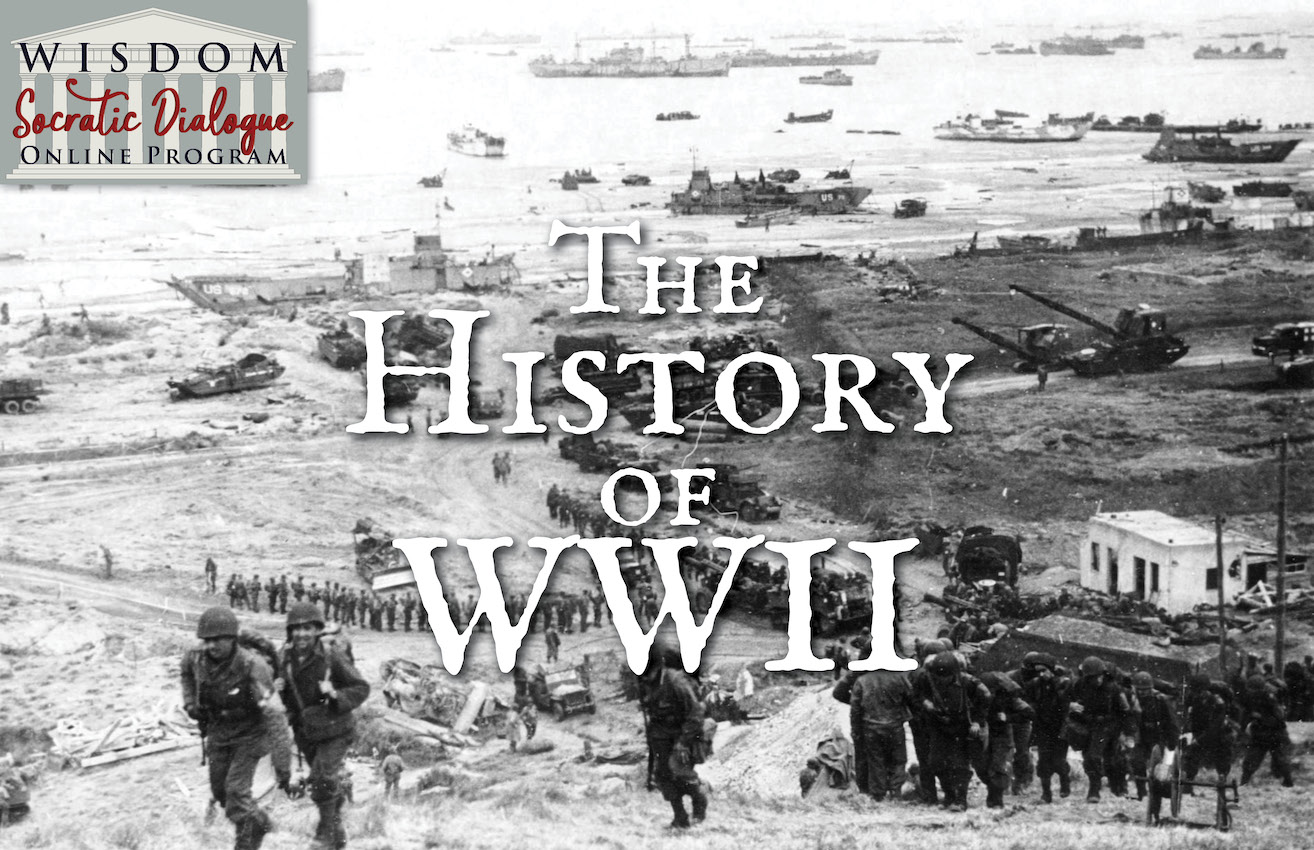 Intermediate Course (13 yrs and up), $185, 14 week course – No Prerequisite
The primary purpose of this course is to give the students a realistic, factual outline of the history of the Second World War, with a particular focus on the series of grand political, moral and strategic decisions made by the major actors. Of particular interest will be series of assumptions and miscalculations leading up to the war, the loss of nerve demonstrated at critical moments by the aggressor nations (Dunkirk, Battle of Britain, Moscow, Leyte Gulf, etc.), the occasionally quixotic risks taken by the initially defensive allies (Greece, the North Atlantic, Coral Sea, Arnhem, etc.), and the colliding intentions of the different allies for the post-war world. Students will be encouraged to construct a series of time-lines of the years 1939-45 for each continental theatre.

Students should be prepared to read an average of 50 pages per week.
To Buy:
The Second World War by John Keegan