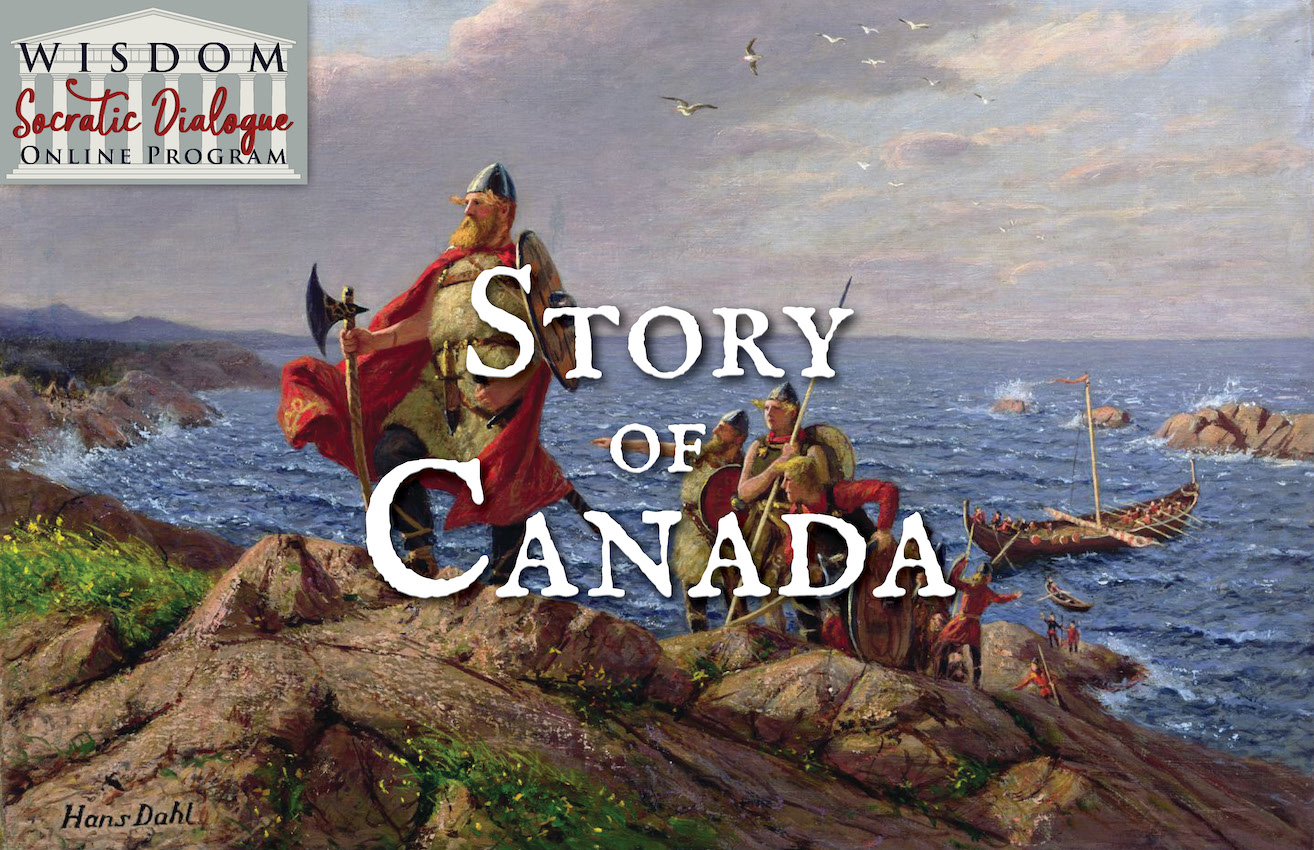 Senior Course (14 yrs and up), $185, 14 week course– No Prerequisite
Crowning the world's north shone a vast land, where adventures were not the stuff of stories, but true. This was the land where bold voyageurs battled the elements, former pirates gave up their ways to seek the fabled Northwest Passage, and ancient peoples' legends twined through time to its beginning. This was the land where Black Robes shed their blood to bring faith, where a girl of fourteen commanded a fort garrison, and a curtain of snow allowed a militia of thirty to overcome an army of hundreds. This was the land of romance, daring, secrets, and the quest to triumph over the odds. This was Canada.
---
The course timeline will cover the period from the earliest First Nations myths of Canada and the original Viking exploration of Leif Erikson to World War I. A thorough anthology of historical works will be provided to registered students, and includes chronicled histories, stories, poems, and legends from a variety of sources. Authors studied include: Samuel de Champlain, William Wood, H.E. Marshall, Agnes Laut, Henry Wadsworth Longfellow, Stephen Leacock, and many others. Weekly readings will be approximately 30-40 pages.
Sample Lesson:
Week 4: A Brilliance in the North: Adventurers Against the Odds