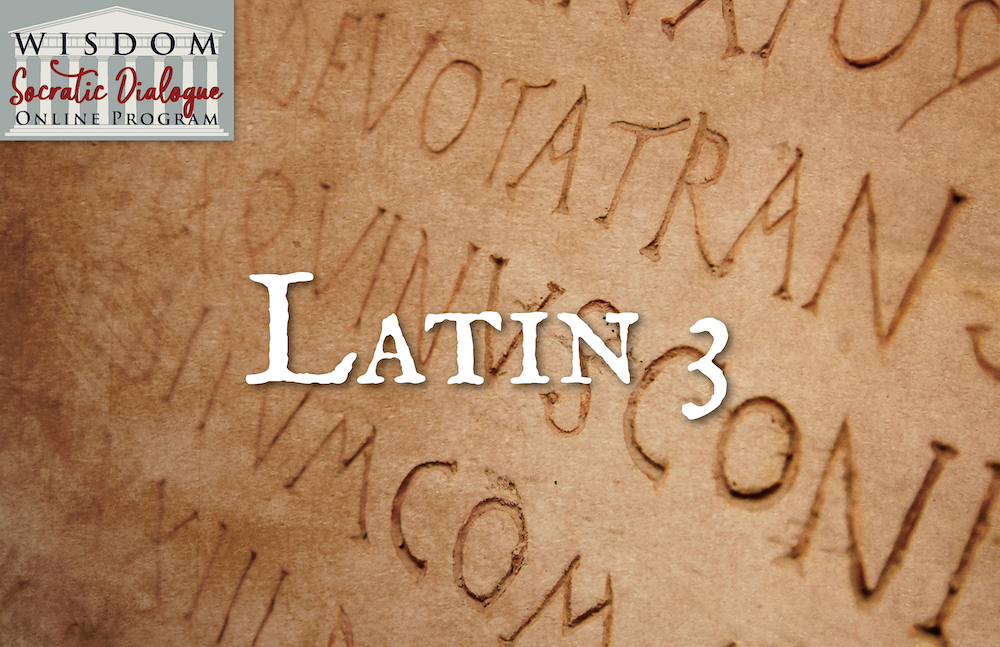 Senior Course (14 yrs and up), $275 per term, 28 week course/class twice weekly – Prerequisite: Latin II or equivalent
Private 30 minute tutorials are available upon request. (Cost: $25/tutorial)
Contact Nicole Noster for more information or to book a tutorial:
Latin III is a full year course running from Fall to Spring. (Two 14-week terms) Students are automatically enrolled for the entire year when registering in the Fall.
Students in Latin III will use the same book as those in Latin I and Latin II, Lingua Latina: Familia Romana by Hans Orberg. Having already studied Latin for at least two years, Latin III students will continue to develop the concepts he/she has been studying and will move toward learning the subjunctive case.
Latin III covers approximately Chapter 19 - 27+.
---
To Buy
Lingua Latina, Part One: Familia Romana by Hans Orberg (Focus Publishing).
Optional: Exercitia (the companion exercise book for Lingua Latina). This text is not usually used in class, but tutors recommend it for continued at-home study.
Optional: Latin-English Vocabulary I (not absolutely necessary, but helpful for most students)
Available at Hackett Publishing Company or Amazon.ca