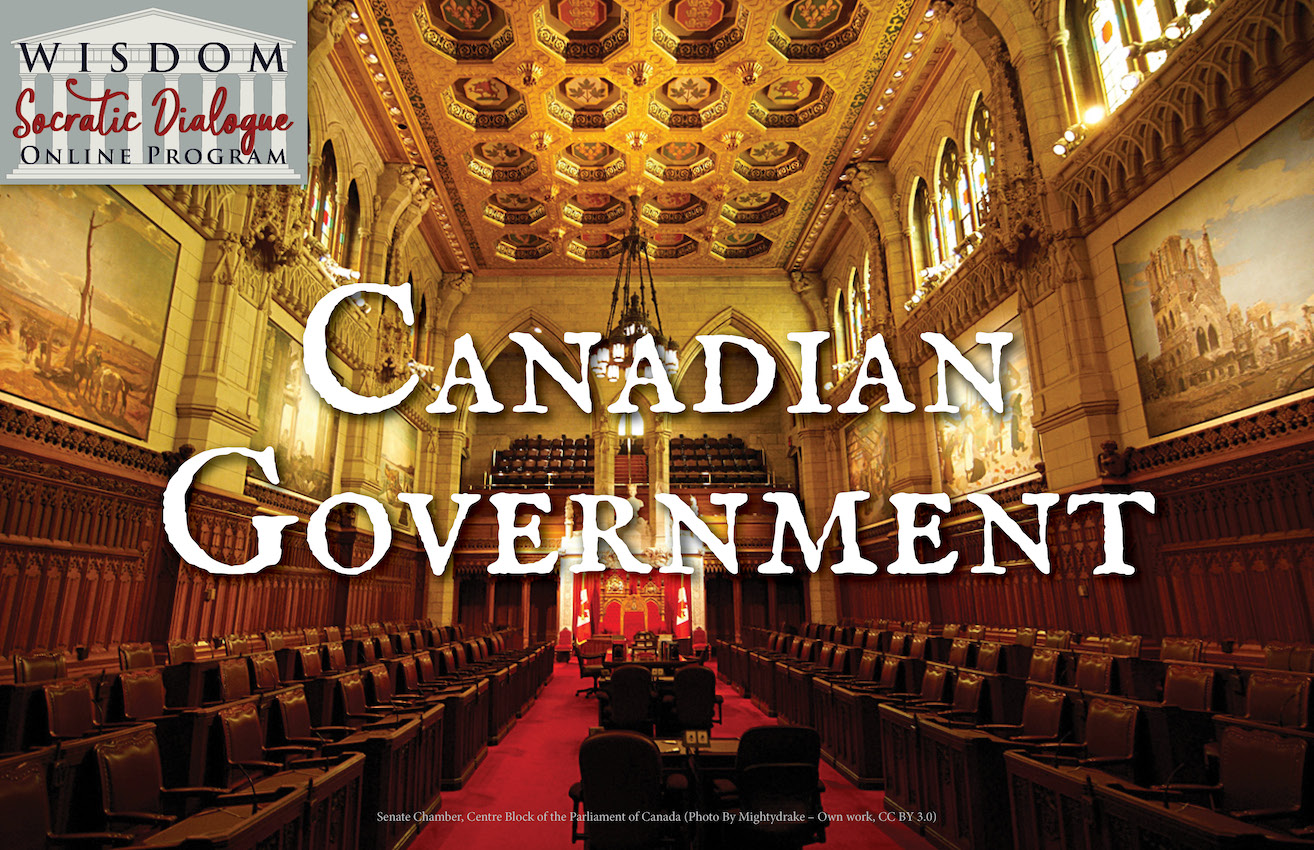 Senior Course (15 yrs and up), $185, 14 week course – Prerequisite: Foundational Great Books
This is a senior level course for those wanting to learn more about Canadian Government. How does our democracy work? How are Provincial parties related to Federal parties? How are MPs selected? What is the Canadian Senate all about? What is the history of parliament and governance? What of the BNA Act, our Constitution, the Canadian Charter of Rights, and what is Canada's relationship to Britain?
In this course, we will learn about and discuss the main elements and historical background of how our country is run, as a Federal State, a Constitutional Monarchy, and a Parliamentary Democracy. We will explore the different levels and branches of both the federal and provincial government, in the aim of gaining an awareness and appreciation for the political scene, and of how we ourselves participate in it. The course ends with an exciting Parliamentary simulation, as students demonstrate all they have learned in a hands on experience.
TO BUY:
The Canadian Regime: An Introduction to Parliamentary Government in Canada (4th Edition or newer) by Patrick Malcolmson,‎ Richard Myers

This book can be found through many libraries, either locally or through inter-library loan.
Here are a few places where this volume may be purchased: Amazon.ca Abe Books Chapters