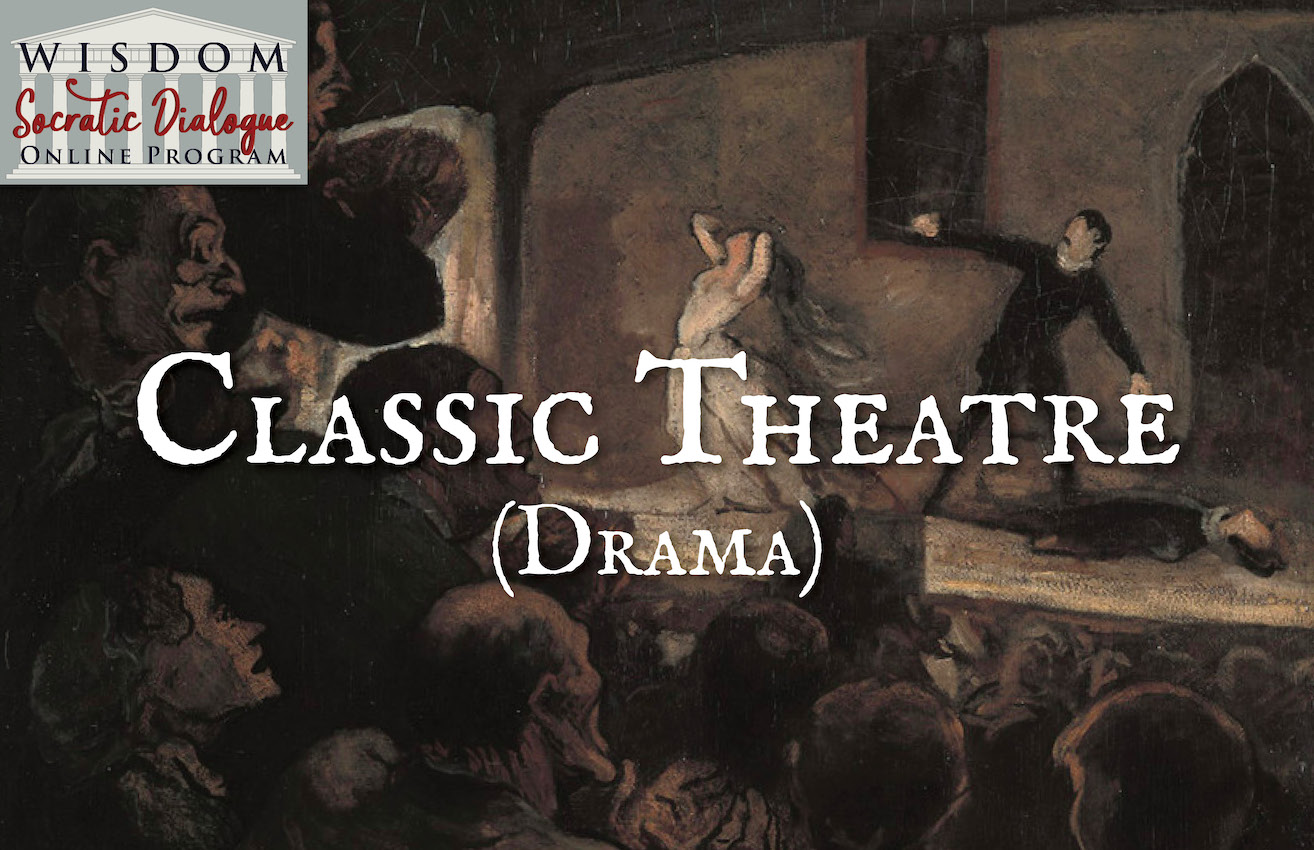 Senior Course (14 yrs and up), $185, 14 week course – No Prerequisite
A girl secretly helps an enemy soldier to escape from the soldiers of her own country – and finds herself bound to a dangerous game of secrecy. A Russian village is convinced that a spy is among them – unaware that he is only a bored young man with a tremendous imagination who loves to see what he can get with. A king and a humble gondolier were mixed up at birth – now that they are of age, not even they know which should inherit the crown! Lights dim, the curtain rises, and the audience is swept away by side-aching laughter, fantastic thrills, and deeper questions that stay with us. Students read through the scripts of these timeless plays, and get a chance both to discuss them Socratically and to perform scenes from them in class, readers' theatre style. From Shaw to Shakespeare to Sophocles, come unleash your flair for the dramatic, and dive into some of the world's greatest works of theatre.
To Buy:
The Man Born to Be King by Dorothy L. Sayers Amazon
All other readings will be provided in an online format to registered students, although students may wish to acquire hard copies for ease of reading.
---
Reading List:
The Importance of Being Earnest by Oscar Wilde
Arms and the Man by George Bernard Shaw
Ruddigore and The Gondoliers by W. S. Gilbert
Antigone by Sophocles
The Inspector General by Nikolai Gogol
Twelfth Night by William Shakespeare
The Man Born to Be King by Dorothy L. Sayers
The Barber of Seville by Pierre Beaumarchais
King Lear by William Shakespeare
Medieval Miracle Plays: Abraham and Isaac, Adoration of the Shepherds, and The Resurrection Appearances by Anonymous, modernized by A.F. Johnston