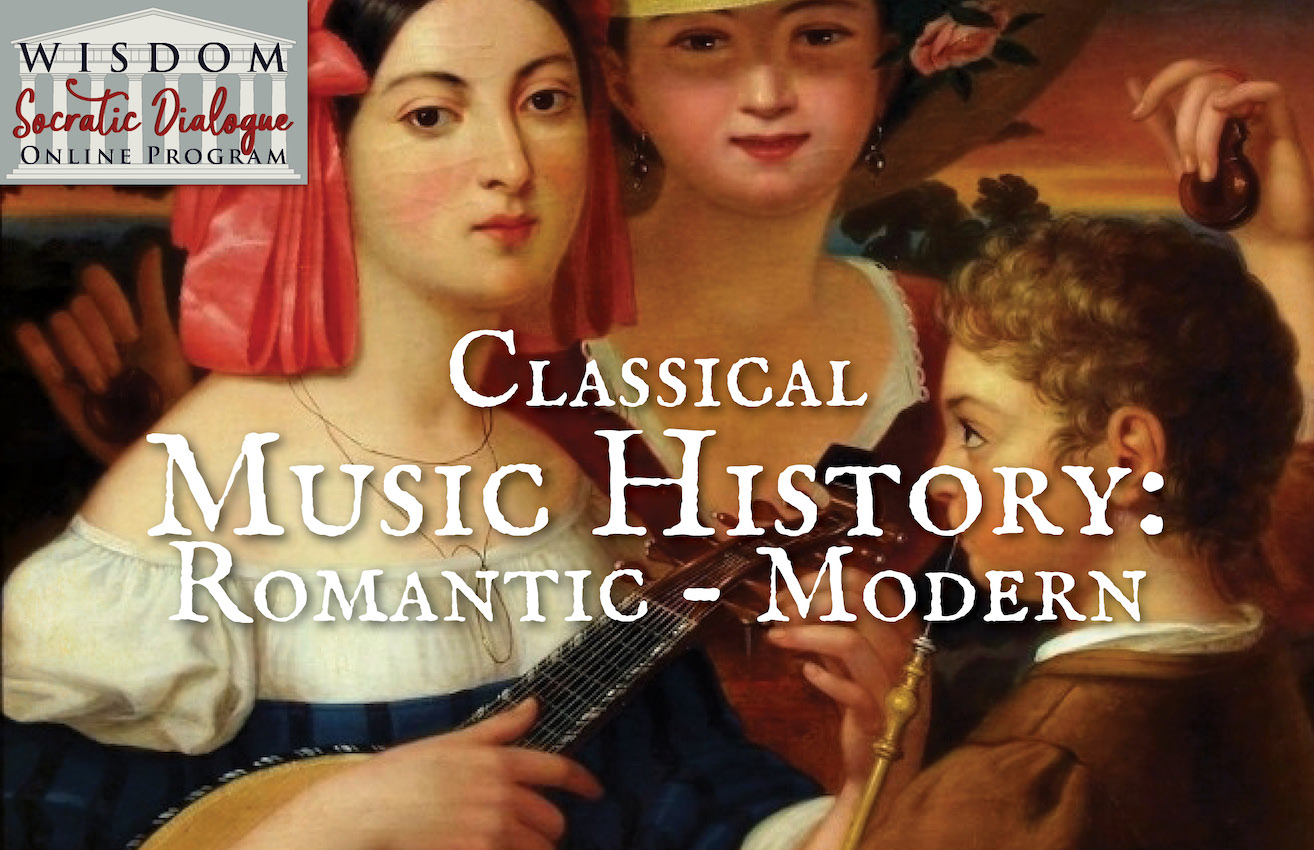 Intermediate Course (12 yrs and up), $185, 14 week course – No Prerequisite
Robert Schumann, pianist and composter, said, "To send light into the darkness of men's hearts - such is the duty of the artist." In this course, students will listen to the works of the masters, spanning the centuries, and discover the light that music sheds in the understanding of truth. Through the use of audio and visual activities and exercises, as well as reading, the students will experience the historical processes by which musical styles grow, develop, mature, and decline.
This course covers the music periods of Romantic (1860-1920) through to the modern era.
All course readings will be supplied in an online format.
---
Sample Lesson:
Lesson 1: Romantic Opera - Italian Opera
Read:
Opera in the Nineteenth Century -Read section "Italy in the First Half the 19th Century"
Gioachino Rossini (1792-1868)
Giuseppe Verdi (1813-1901)
Giacomo Puccini (1858-1924)
Listen: Italian Opera Playlist
Rossini: William Tell, "Overture"; Barber of Seville, "Overture"; Barber of Seville, "Figaro"; Stabat Mater Dolorosa

Verdi: La Traviata, "Libiamo ne lieti calici"; La Traviata, "Sempre Libera"; Aida,"Triumphal March"; Rigoletto, "La Donna e Mobile"

Puccini: La Boheme, "Si, mi chiamano Mimi"; La Bohome, "O Soave Fanciulla"; Manon Lescaut, "Intermezzo"; Tosca, "E lucevan le stelle"; Turandot, "Signore, ascolta"

Umberto Giordano (1867-1948): Andrea Chenier, "La Momma Morta"; Andrea Chenier, "Come un bel di maggio"