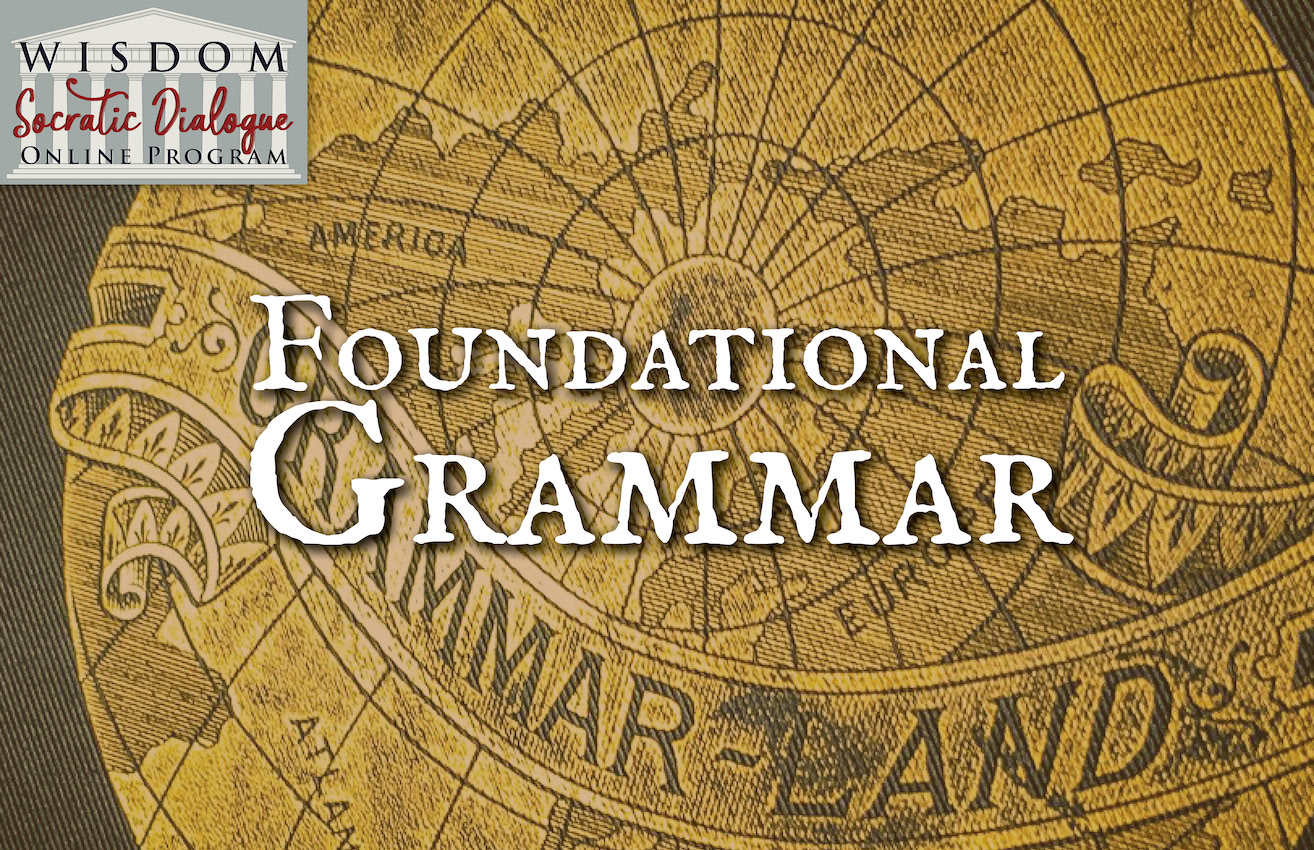 Intermediate Course (12 yrs and up), $325.00, 14 week course (includes private tutorial time) – No prerequisite
This course covers basic grammatical knowledge, with the final end of helping students to write well and avoid improper sentence structure - namely, fragments, run-on sentences, and poor punctuation. Each week, students will learn about a new grammatical concept (parts of speech, mechanics, and usage), always referring back to the previous lessons so that there is a synthesis of all the material.
To ensure that each student understands the course as it progresses, student and tutor will meet privately once a week to review assignments together and clear up any questions the student might have. Each week there is a reading element, a new grammar concept, and a series of exercises and sentence writing components to solidify understanding. A large part of absorbing and understanding grammatical concepts comes from seeing those concepts in action, through reading good literature, and then executing them in one's own writing. Students will read Grammar-Land by M.L. Nesbitt and other pertinent excerpts from literature.
Extra private 30 minute tutorials are available upon request. (Cost: $25/tutorial)
Please contact Nicole Noster to receive more information or to book additional tutorials:
Suggested Purchase
The Only Grammar Book You'll Ever Need: A One-Stop Source for Every Writing Assignment by Susan Thurman
(This book is not required for the course. However, we suggest this grammar resource as a strong support for more in-depth understanding and knowledge retention.)
All other reading material will be provided to registered students in an online format.
---
The course outline covers the following concepts:
The Eight Parts of Speech: Nouns, Pronouns, Verbs, Adverbs, Adjectives, Prepositions, Conjunctions, & Interjections
Basic Clauses & Phrases
Sentence Structure
Punctuation