Homeschool Freedom (AND Fun) in the Summer
I must admit I love the freedom of home schooling at any time of the year, but home school freedom in the summer time is especially sweet.
After a long home school year of planning, home schooling and meeting our goals, I (and the girls) appreciated a break from academics during the summer months.
Many years, I had a Summer Binder and I would make a plan for each week. I made a list of activities I thought the kids would enjoy and spaced them out through the summer months.
Having activities listed on a calendar in my Summer Binder always made it easier for me to get things done. Sometimes we would do one activity a day – other times, there would be an activity for the morning and another one for the afternoon. I had family readalouds, nature walks, fun baking ideas, crafts, games, and more listed down. We never got all of them accomplished, but if I needed an idea, it was there. (And I reused it from year to year!)
A few years, we even had a Summer Fun Afternoon where we invited extra kids to join us for fun water games, a pinata, snacks and prizes one day. The kids LOVED that. (AND I almost always did childcare through the Summer!)
We also went swimming every summer weekday afternoon for two or three years AND hosted Japanese Exchange Students for four or five summers, too. (I loved hosting Japanese Students. We got a closer look into their culture and life, while they got a close look into Canadian culture and life. Some girls were easier to host than others, but it was always a great family extra to do in the summer times. *ALTHOUGH perhaps don't go to Heritage Days before you know how to pronounce your Exchange Student's last name…. We did find her! She got tired and sat down by the Playground.)
Life was very full for me, and I loved it, but perhaps that isn't the kind of summer you (or your family) want or need. The great thing about Home School Freedom (AND freedom itself) is that each of us gets to choose what kind of summer we will have. Here are some ideas that you are free to use or not, as you wish!

As this home school year draws to a close, I hope you have had a great year home educating your children and that you have some fun (and / or) relaxing plans for your family this summer.
Water Balloon Fun
Why not try a game of Water Balloon Dodge Ball?
Have a pail of water balloons in the center and whoever is it, can throw a water balloon until they hit someone! Or have two teams of kids with a pail of balloons in opposite areas. If an opposing team member gets you with a water balloon, you are out!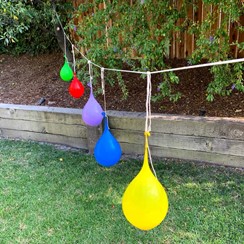 Water Balloon Pinata
I love this idea. Lots of fun on a hot summer day!



Water Balloon Hot Potato
Have the kids sit in a circle and start passing around a water balloon while music is playing. At random intervals, turn the music off and whoever has the balloon (or pops it) is out. The winner is the last child in the game.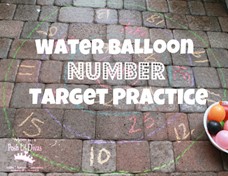 This is a great idea. Numbers Water Balloon Target Practice
Draw a large circle with four rings as a target. Write two digit numbers in each ring. Each child throws a water balloon at the target and has to read the number out loud before the number is washed away.
Be creative. You could also do the alphabet, math facts, sight words or spelling words.


Water Balloon Tag
Whoever is it has the water balloon. If you get hit and the balloon breaks, then you are it!
More Water Fun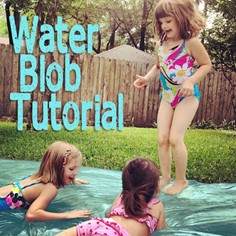 How to make a leakproof Water Blob – this would be great fun on a hot summer day! (AND how educational it would be to make it work!)




Hot Summer Day Fun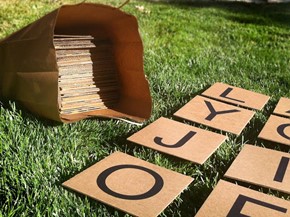 Yard Scrabble
I'd suggest making this inside while watching a movie together on a hot summer day and playing it together at night. You could practice the alphabet or spelling words / sentences as an option, too. (Made out of cardboard!)


Ask the kids for input on what they would like to do this summer.
Summer Reading List that they would like to read!
Summer Activity List that they would like to do!
Summer Baking List that they would like to eat!
Summer Games List that they would like to play!
Plan to have a Campfire every Friday night or as often as you wish. (Marshmallows or S'mores included!)
A lovely Home School Family I know has a campfire every Friday night in the Summer and invites friends to join them whenever possible.


Add in extra activities as you wish – ant farms, bug catching, bubble blowing, cloud watching, hopscotch (or use chalk to draw faces, words and more on the sidewalk in front of your home), miniature golf marathons, stargazing or owl watching at night, bike riding, camping, tennis, kayaking or canoeing, last minute road trips, bird watching, making a fairy house in the backyard, picking berries, watching fireworks, keeping a journal, or checking out a farmer's market / garage sale.
All of the above added freedom, fun and family memories into our Home Schooling Journey. I know they will do the same for your Home School Journey!