Programs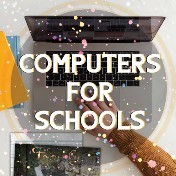 Computers for Schools is a Provincial Program that WISDOM takes part in, which provides free computers to families. (WISDOM's participation with this Program has been postponed due to covid but will begin again when it is possible.) *Please note that a shipping & handling charge of $40 will apply for each computer. Contact Terry for more information.
---
History Alive is available at a 10% discount through their customized WISDOM landing page.
---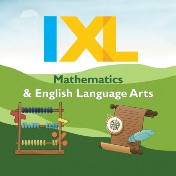 IXL is personalized learning with a comprehensive curriculum for junior kindergarten to grade 12 in Math and English. Find out more at ca.ixl.com. WISDOM's discounted rate is $20 per license per year, renewing September 1. Purchase your license in the WISDOM web shop.
---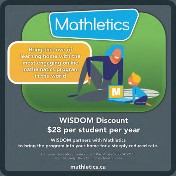 Mathletics supports mathematics learning for K-12 students across Canada through interactive activities, games and challenges. Find out more at mathletics.com.
WISDOM's discounted price is $28 a license – per child, per year, renewing September 1. Purchase your license in the WISDOM web shop.
---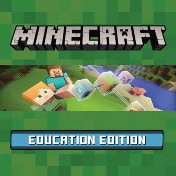 Learn basic coding concepts, explore infinite worlds and build everything from the simplest of homes to the grandest of castles. Learn more at education.minecraft.net. WISDOM's discounted price is $10 per child per year, renewing September 1. Purchase your license in the WISDOM web shop.
---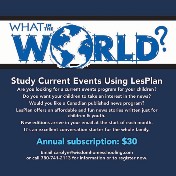 What in the World is a printable current events resource, published 8 times a year in English and French, for Canadian students in grades 5 through 7 (Level 1) and grades 8 through 10 (Level 2). It is designed to enhance students' understanding of and interest in current Canadian and international events. Find out more at lesplan.com. WISDOM's discounted price is is $30 a year, giving you access to all issues for that school year. Renews September 1. Purchase your license in the WISDOM web shop.
---
resources

Alberta Schools Athletic Association (ASAA) is the governing body that oversees amateur athletics in high schools for the province of Alberta. Through ASAA, WISDOM high school students may be eligible to join local high school sports teams. Email John Hoekstra to find out more.
---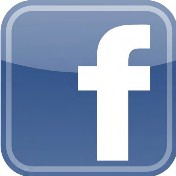 Facebook – WISDOM has a number of private Facebook groups for our families. (When you click join to any of these pages, please answer the verification questions.) Email terry@wisdomhomeschooling. com for more information.
---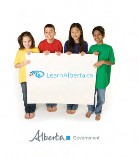 LearnAlberta.ca is an Alberta Education resource which is available to WISDOM families. Various education and teaching resources are available on this website. Email the Office to get access.
---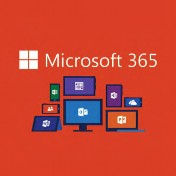 Microsoft 365 / Office 365 – Collaborate for free with online versions of Microsoft Word, Powerpoint, Excel, and OneNote. Save documents, spreadsheets, and presentations online. The WISDOM price? FREE. Email Kyra to sign up for a family account or individual student accounts.
---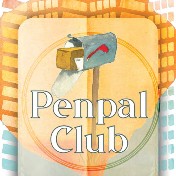 Pen Pal Club – To join the Club, please have your child send a short letter of introduction (like those posted in the WISDOM Family Magazine) to the WISDOM Office, along with a note giving parental permission. Email Carolyn or mail WISDOM a letter. Once WISDOM has parental permission, your letter will be printed in the next WISDOM magazine. Any WISDOM student that wants to write your child will mail the initial letter to the WISDOM Office and the Office will mail the letter to your child. Once your child receives your letter, then the Pen Pal Exchange is complete and both students can mail letters back and forth as desired.
---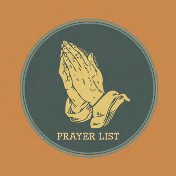 Prayer List – The WISDOM Office prays for its families every weekday around 3:00 pm. If you have a prayer request for your family or homeschool, please email Terry.
---
Scholastic Letters may be requested by parents who wish to buy directly from the Scholastic.com book flyers. Contact Terry for more info.
---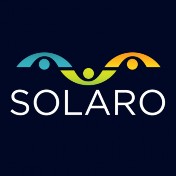 SOLARO is study help and exam prep for grades 3-12 for Alberta. It has all grades and all subjects. WISDOM students can have access to 10 subjects at a time. Families can order this online resource through WISDOM for $30 +GST for the teacher and 1st student in a family and $20 +GST for additional students in the same family. Email Joshua for more information.
---
Student & Parent / Teacher ID – WISDOM offers this resource for free to our families. There is a digital and paper version. Email Joshua for more information.
---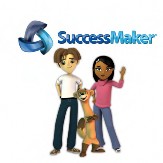 SuccessMaker - for Grades K-8 reading and math. It does it all to make every student more successful. This is "true" adaptive learning for intervention, differentiation, and personalization. Every student interaction adjusts instruction in real time to real learning needs. SuccessMaker® delivers tutorials, practice, challenge, and remediation. WISDOM price: $75 per student. Order in our online shop.
---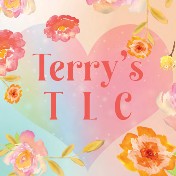 Terry's TLC Newsletter has a variety of links and monthly offers for WISDOM Families. It includes WISDOM Mail Exchange Updates, Current Draw information for WISDOM parents and students, the best educational links of the month and more. For more information, email Terry.
---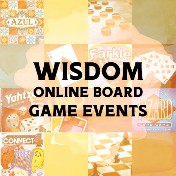 WISDOM Game Day Events - WISDOM is pleased to offer a virtual opportunity for children, teens and parents to gather together online to play board- and card-games. As always, parents need to supervise their children when they are online. For more information, see the WISDOM Website under Events.
---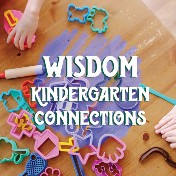 WISDOM Kindergarten Connections is a brand new short monthly email for any WISDOM parent who has a child in Preschool or Kindergarten. It will have easy learning tips, giveaways and contests, Busy Bag ideas, as well as links of encouragement, ideas and support. For more information, email Terry.
---
WISDOM's eNewsletter goes out to WISDOM Families once a month or more with current information on events, deadlines or other offerings. Not sure you're getting them? Check your Spam folder, first, and search your email for anything from or . If you are not receiving the emails, email the Office and ask to be added to the eNewsletter list.
---
WISDOM Events (workshops and gatherings) are an important part of the WISDOM experience for their families. You can register on the WISDOM website or email Marlane for more info.
---
WISDOM Mail Exchange Events. WISDOM is hosting numerous mail exchanges between WISDOM students and parents – most are for the cost of a postage stamp. Some of the exchanges have been Happy Mail Exchanges, Recipe Exchanges, a Bookmark Exchange, a Seed Packet exchange and more. It is a great way to make connections between students and families! Email Terry for more information.
---
study PreP & evaluation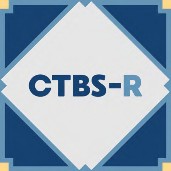 Canadian Test of Basic Skills - Revised (CTBS-R) measures student achievement and growth in general subject areas for Grades 1 through 12. Results offer grade-level average, national percentile and stanine. WISDOM offers this resource for FREE to families. You may order it every year or as desired. There is a $20 damage deposit (from funding, or a credit card after April 1 of a school year) on each booklet ordered. When the booklets are returned to WISDOM in good order, the damage deposit is returned. Contact Christian for more information.
---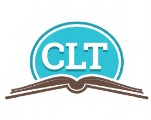 The Classical Learning Test (CLT) is a post-secondary entrance exam, created as an alternative to the SAT. In addition, there is a CLT 8 for students in grade 8 or 9, and the CLT 10 for students in grades 10 or 11. These tests focus on numeracy and literacy, and are a useful evaluation tool which can be conveniently accessed from home. The CLT is accepted as a high school completion exam for entrance to a number of universities and colleges, many of whom offer scholarships to these students. 50% off for WISDOM families. Find out more at https://info.cltexam.com/wisdom.
---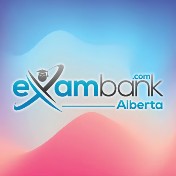 ExamBank.com is a resource for Alberta students in all grades. It offers online study resources and practice exams related directly to the Alberta curriculum. Call or email the Office to receive a username and password.
---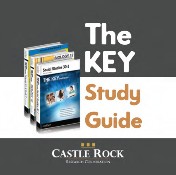 The Key Study Guide (through Castlerock) is an Alberta curriculum-specific resource that helps students prepare for their school tests, final exams, and standardized assessments. THE KEY is comprised of three main components: Unit Review, Unit Test, and Exam Preparation. Each booklet for each subject is available through WISDOM for a discount of $20. Email Joshua for more information.
---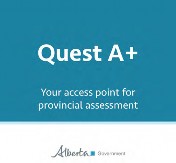 QuestA+ is an online access point for provincial assessment. It has access to field tests, diploma exams, provincial achievement tests and other secure assessment. Any WISDOM parent can access it.
---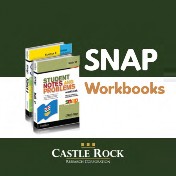 SNAP Workbooks provide complete explanations of curriculum concepts. Examples are designed to take students from guided learning to independent practice. Parents can assign the even-numbered problems for each topic as additional homework as their answers and solutions are not included in the SNAP Workbook. WISDOM Parents can order each booklet for each subject for a discounted price of $20 each. Email Josh to order and for more information.
---
Canva is an easy-to-use graphic design program that runs in the web browser, or though mobile apps. With your WISDOM Parent ID, you can get a free pro account. Request a Parent ID here.
---
Are you aware of another resource that is missing from this list?
Please email Terry or give us a call.