Biology 30 Lab Seminar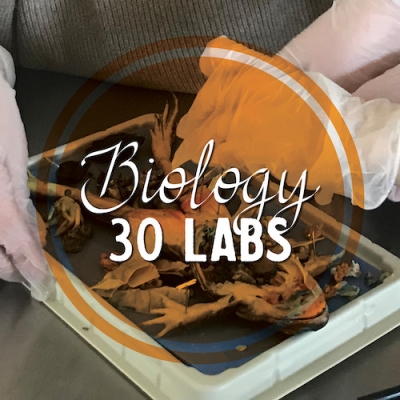 Join The Gilbertine Academy high school students for a term of Biology labs! Whether you're working toward high school Biology credit or want to have a solid understanding of labs, this is an excellent opportunity for your student.
Students in the Biology Laboratory 2022-2023 seminar will gain experience in using the scientific method, laboratory skills, and lab write ups.
In Biology 30, students will: study the neurological system (cow or sheep brain and eye dissection); the endocrine system (case studies); the reproductive system (bovine organ dissection); molecular genetics (strawberry DNA extraction); and carry out meaningful exercises that will assist them in their diploma examination.
Seminar Dates, 2023
Online Preparation Component, 12-2pm

Monday, February 6th
Monday, March 13th
Monday, April 17th
Monday, May 08th
Monday, June 5th
In-person Labs at Gilbertine Academy (1423 8 Ave SE, Calgary), 12-2pm

Monday, February 13th
Monday, March 20th
Monday, April 24th
Monday, May 15th
Monday, June 12th
Event Properties
| | |
| --- | --- |
| Event Date | Monday, 06 Feb, 2023 |
| Spots available | 7 |
| Cut off date | Tuesday, 31 Jan, 2023 |
| Price | $300 per student |